The City of Greenfield
The City of Greenfield, Indiana, partnered with us to establish a bold new brand and corresponding web presence to grow the city. As Central Indiana continues to grow, the goal of this new brand and website is to attract new residents while appealing to current community members.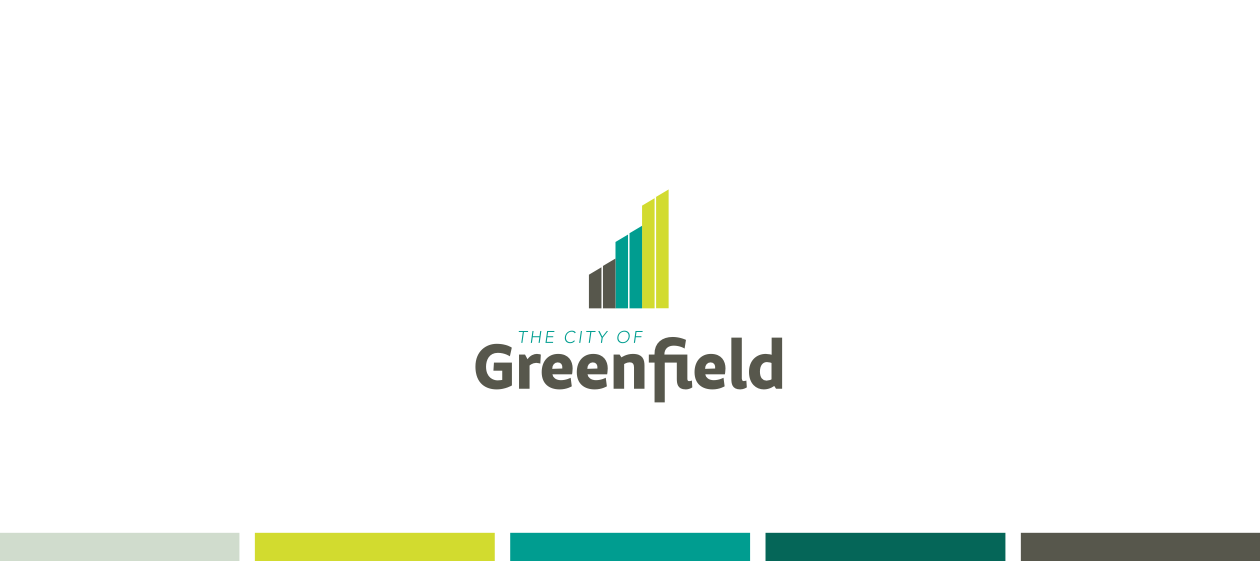 Curb Appeal
Matchbook kicked off the Greenfield rebrand with a period of intense research to better understand the character, challenges, and objectives of the community. This included both primary and secondary research - looking at Greenfield's current presence and the community character, web presence, and amenities of other communities surrounding Marion County. The primary research data came from wide-ranging resident interviews. From this information, Matchbook created in-depth personas for current and potential residents. These personas helped drive the overall strategy and messaging themes that would most likely resonate with the target audiences.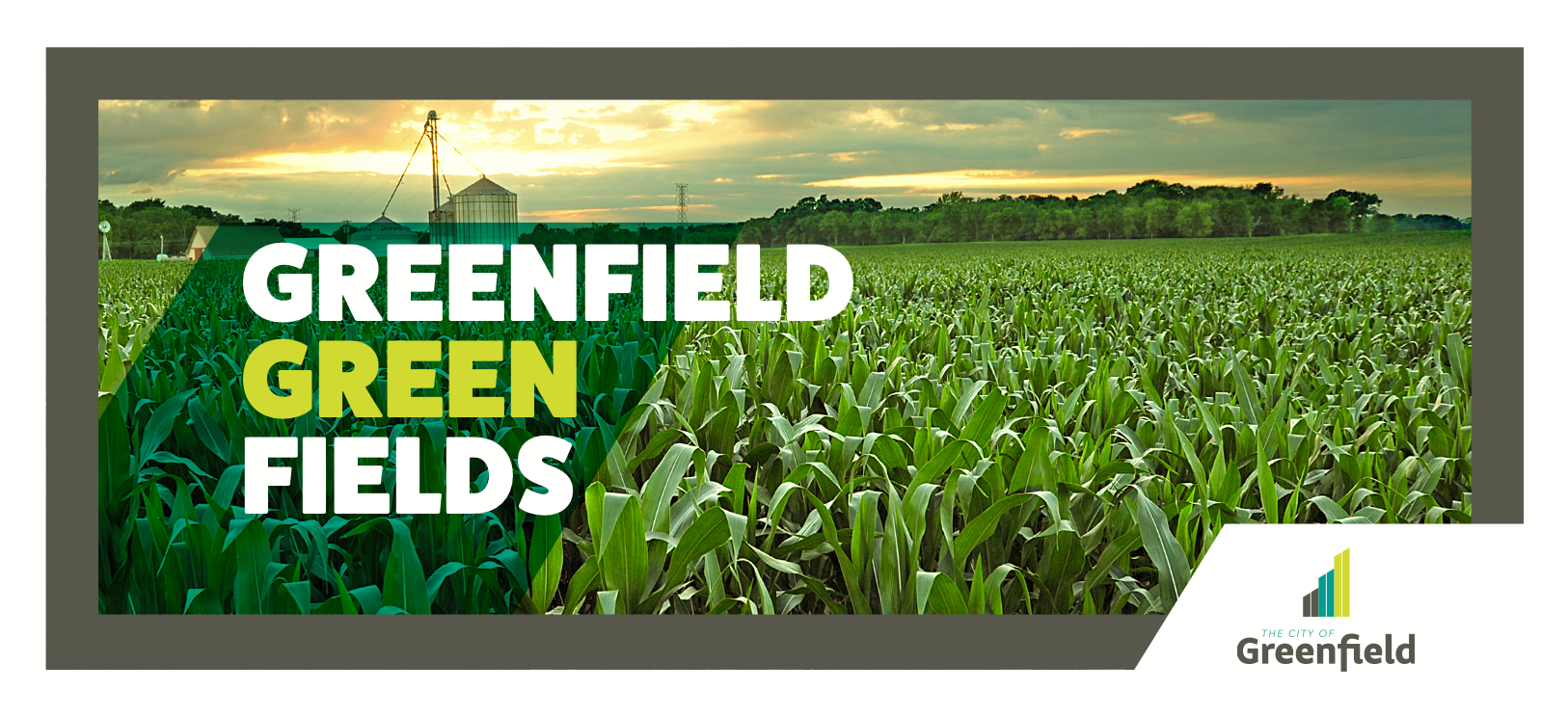 The new Greenfield town logo focused on moving the city forward culturally while retaining its local roots. The final logo is based on a gradient and naturalistic color palette, highlighting a local landmark in tandem, communicating a sense of upward trajectory and growth. The logo was implemented in both digital and physical spaces, extending the brand into the city and the hands of our audiences. The center point of the project is the digital community hub, a website promoting opportunities and offerings in Greenfield.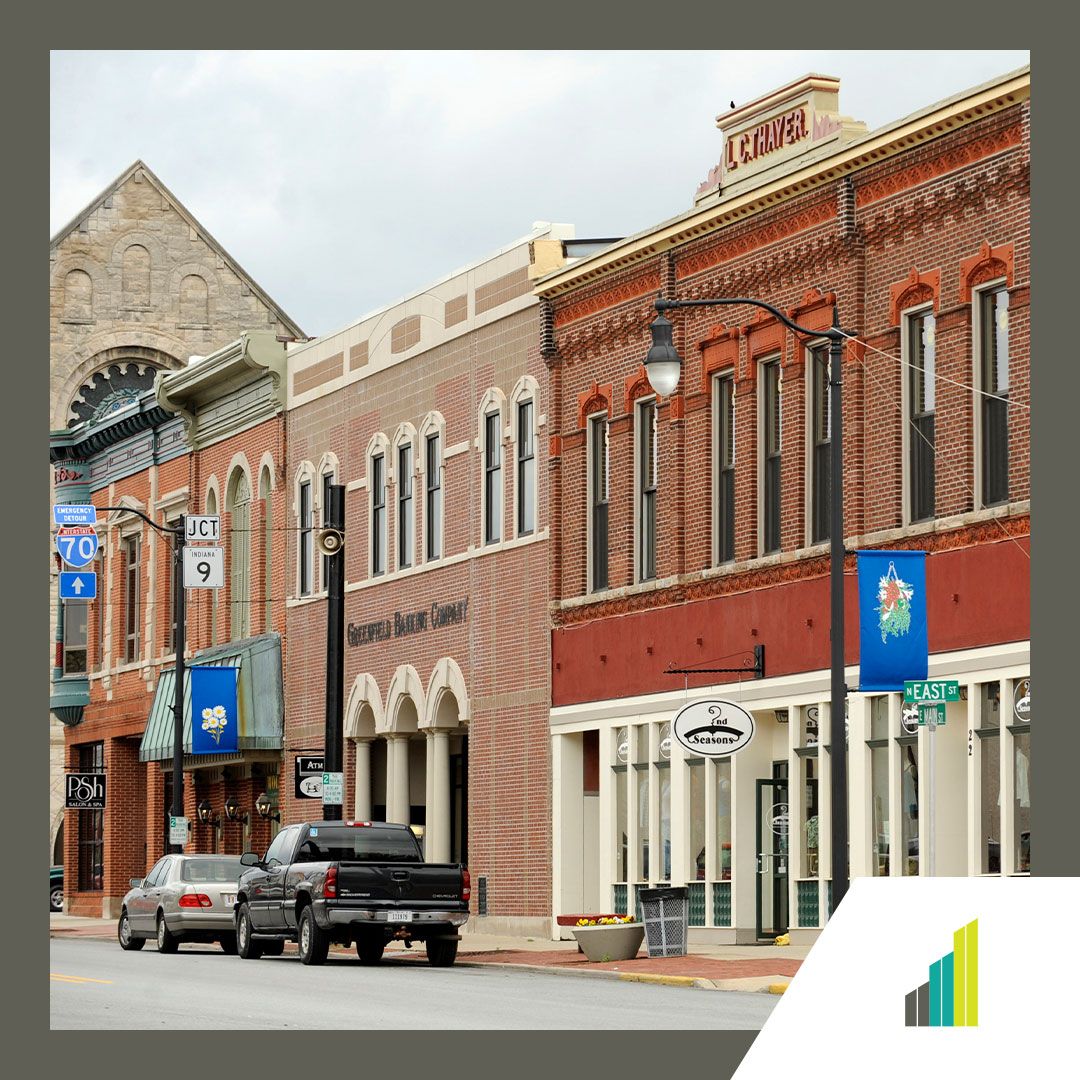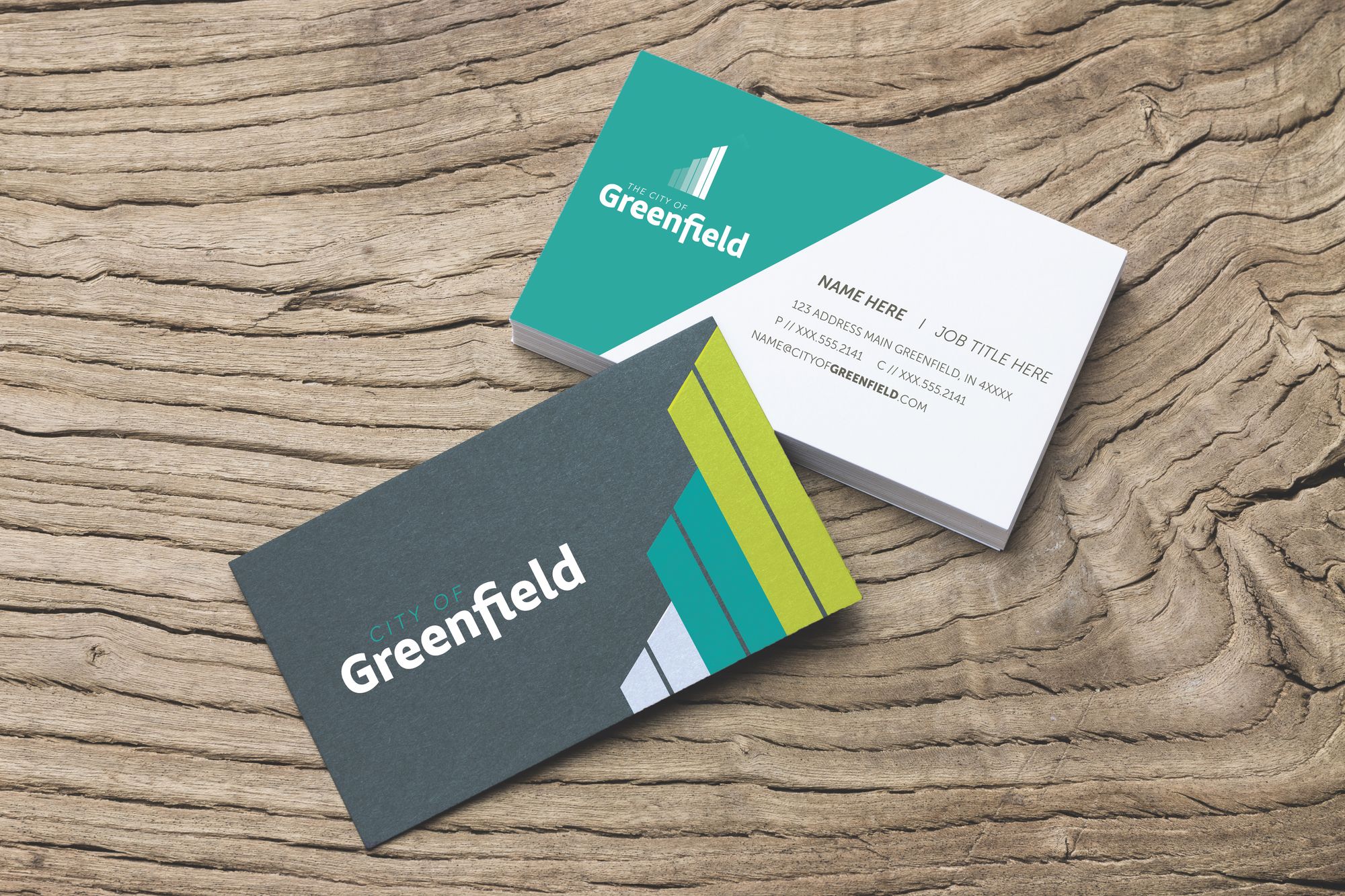 Building an Online Community
Matchbook's detailed research drove the strategy for community web presence as well. The team worked with Greenfield City leadership to create a product that would be accessible and the right solution for the community. By emphasizing a simplistic yet dynamic design, we emphasized the city's commuter-friendly location, livability, and a robust schedule of local events. The content was engineered to enhance organic search opportunities, standing out to locals and potential visitors alike.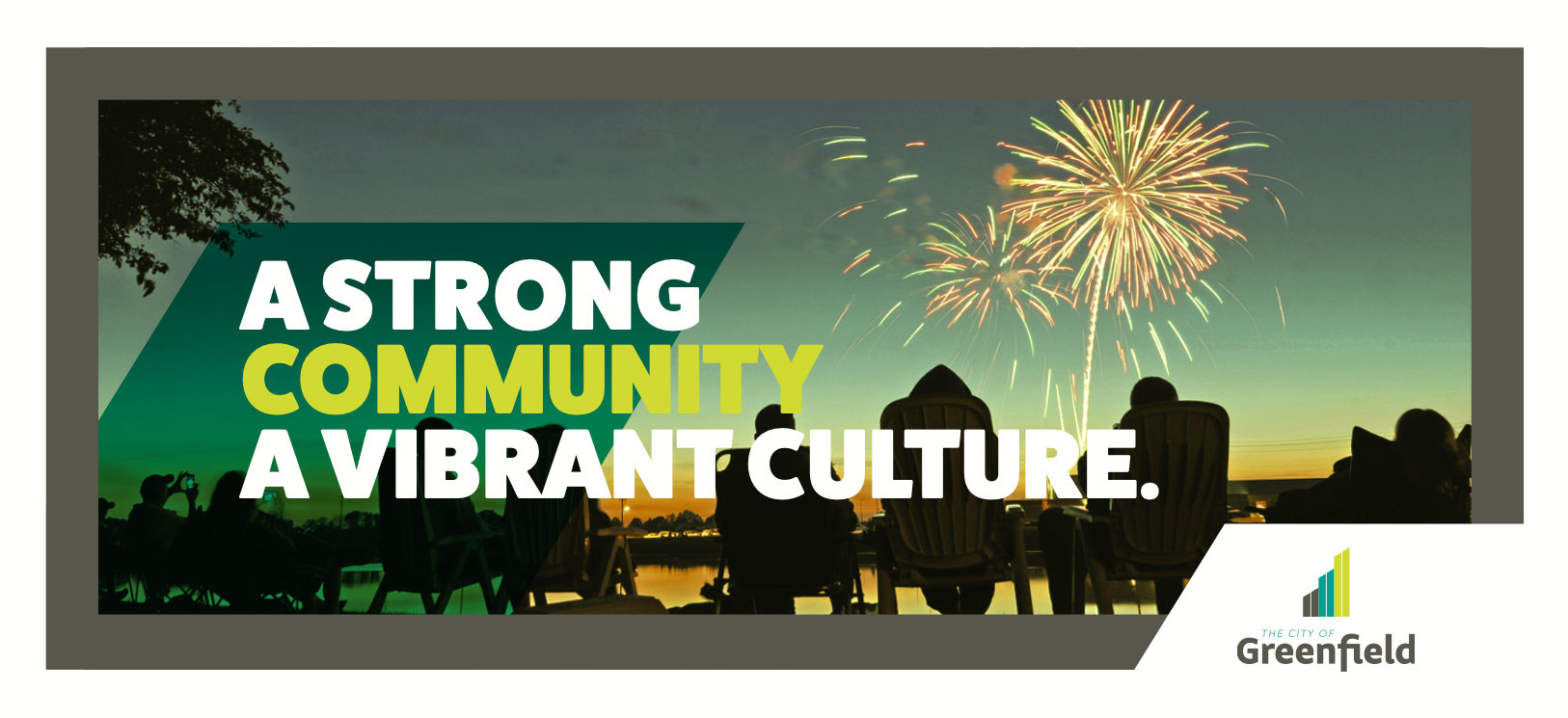 We prominently displayed the aspects of the community that resonated most with our audiences with customized page layouts and design functions. Pages focused on the different features of the city illustrated the attractions, education, and involvement available in Greenfield. Overall, the more updated design portrayed Greenfield in a new light and served as an introduction to Greenfield's next phase.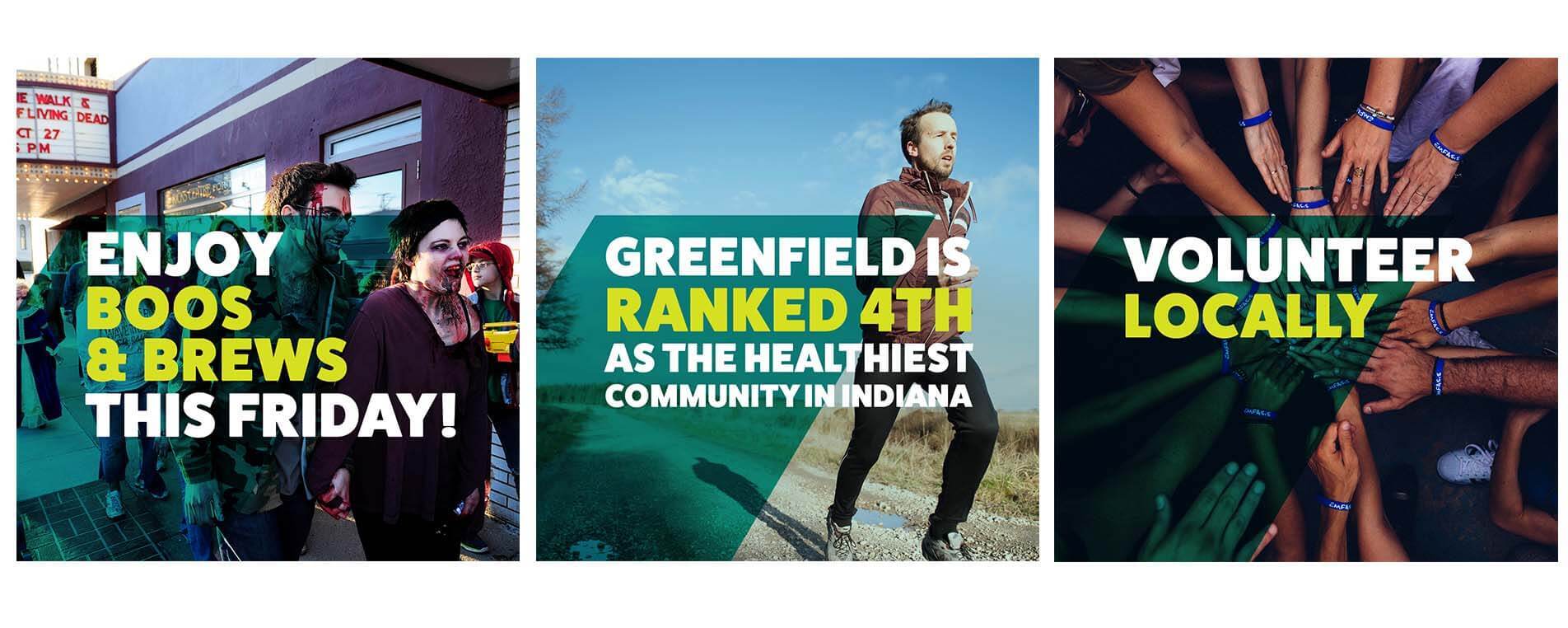 Moving IN
With its new logo, website, and defined messaging strategy, the City of Greenfield can better appeal to its target audiences and reach new prospective visitors and residents with a smooth and updated presence. As towns and cities across Central Indiana continue to grow, Greenfield is poised to take its place as one of the fastest-growing cities in the region while maintaining a cohesive community.