National Association of City and County Health Officials (NACCHO)
NACCHO's past attempts at addressing web challenges had failed because it was approached as building a website without truly building consensus. That's why our first step was to engage users, members, and internal stakeholders for feedback and discovery sessions.
PROJECT OVERVIEW
With more than 75,000 pages, NACCHO's previous website was difficult to navigate and even harder to maintain. Users indicated they couldn't find the information they wanted, and NACCHO's team didn't have a manageable way to update content across the site. We needed a lot more than nice aesthetics and a standard development process. We needed to solve a big challenge for this meaningful organization.
OUR SOLUTION
Today, NACCHO.org is a sleek, scalable, easy-to-navigate bastion of health information. The client was extremely pleased with the results, not only because of its design but because we helped build a modular framework that is both intuitive and future-proof. Thanks to well-considered planning, testing, and implementation, we met and exceeded our client's expectations.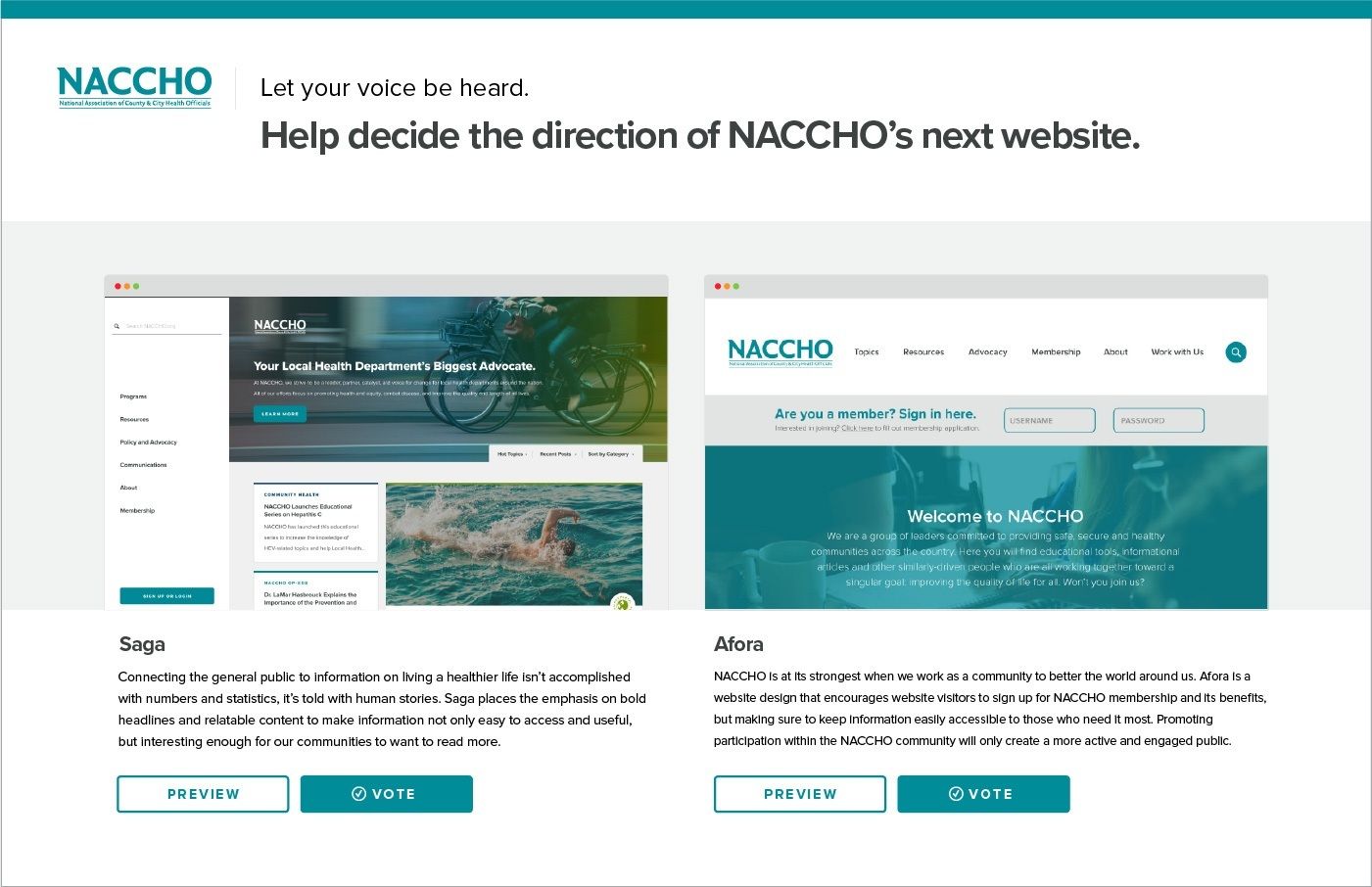 WELCOME TO THE WAR ROOM
For several weeks, our NACCHO team was holed up in an empty office (aka "The War Room") to analyze, dissect, organize, and streamline all the content on the expansive site. Based on user questionnaires and analytics, we were able to create a manageable road map for moving forward with site design and content migration.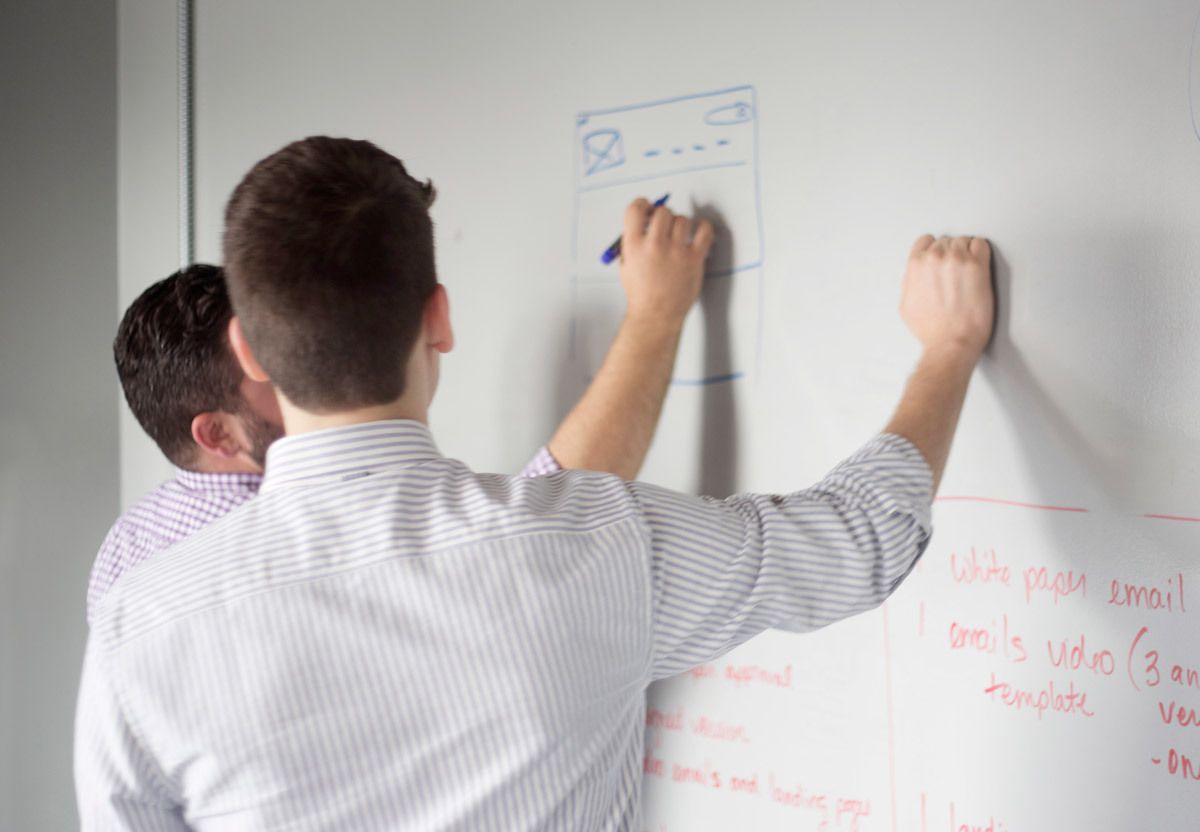 INITIAL DESIGN PRESENTATION
Presenting web designs to a large committee isn't always easy. Getting buy-in from thousands of NACCHO members poses an even bigger challenge, which we turned into an opportunity. After our initial site analysis and member surveys, we created a microsite so NACCHO members could review, interact with and vote on three different web designs. With this valuable input, we were able to inform and adjust our design and development, which made the UI/UX that much more effective.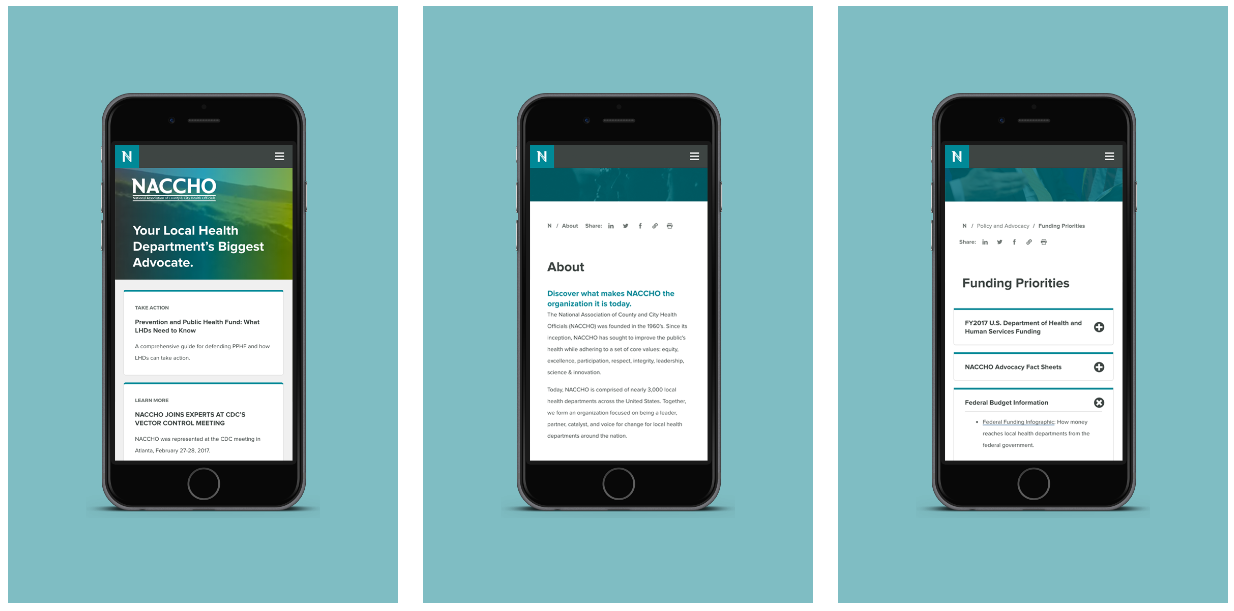 POST-LAUNCH
The new site had to accomplish a lot of things and appeal to a variety of audiences, including NACCHO members, employees, partners, and the general public. We attended NACCHO's Annual Conference to help build consensus and increase adoption. Our client was beyond impressed: "During the project, we threw two major hurdles at them, and they responded to those changes and met the deadlines without hesitation. The team was able to incorporate everything (I mean everything) that we wanted into a single state-of-the-art website that benefits the organization, our members, and our stakeholders."