COVANCE
Covance is a global pharmaceutical Contract Research Organization (CRO) that was looking to stand out in an industry that commonly uses the same messaging and visuals. We were able to cut through the clutter with a confident attitude backed by strong metrics, not to mention a little bit of scientific swagger.
PROJECT OVERVIEW
As Covance put emphasis on differentiating themselves from other CROs with a focus on their data and the impact it has on drug development timelines, they wanted a way to convey the numerous benefits—and proprietary data—a client would get by working with Covance. And they didn't want to be shy about it, they wanted to go toe-to-toe with their biggest competitors.

OUR SOLUTION
The campaign direction was driven by data first, but also emphasized speed, precision and results. We developed print and digital ads with custom photography that tried to capture the feeling of confidence that clients feel. A unique URL led visitors to a landing page that offered case studies, infographics and further information. We also explored multiple ways to showcase metrics that display just how impactful Covance data is.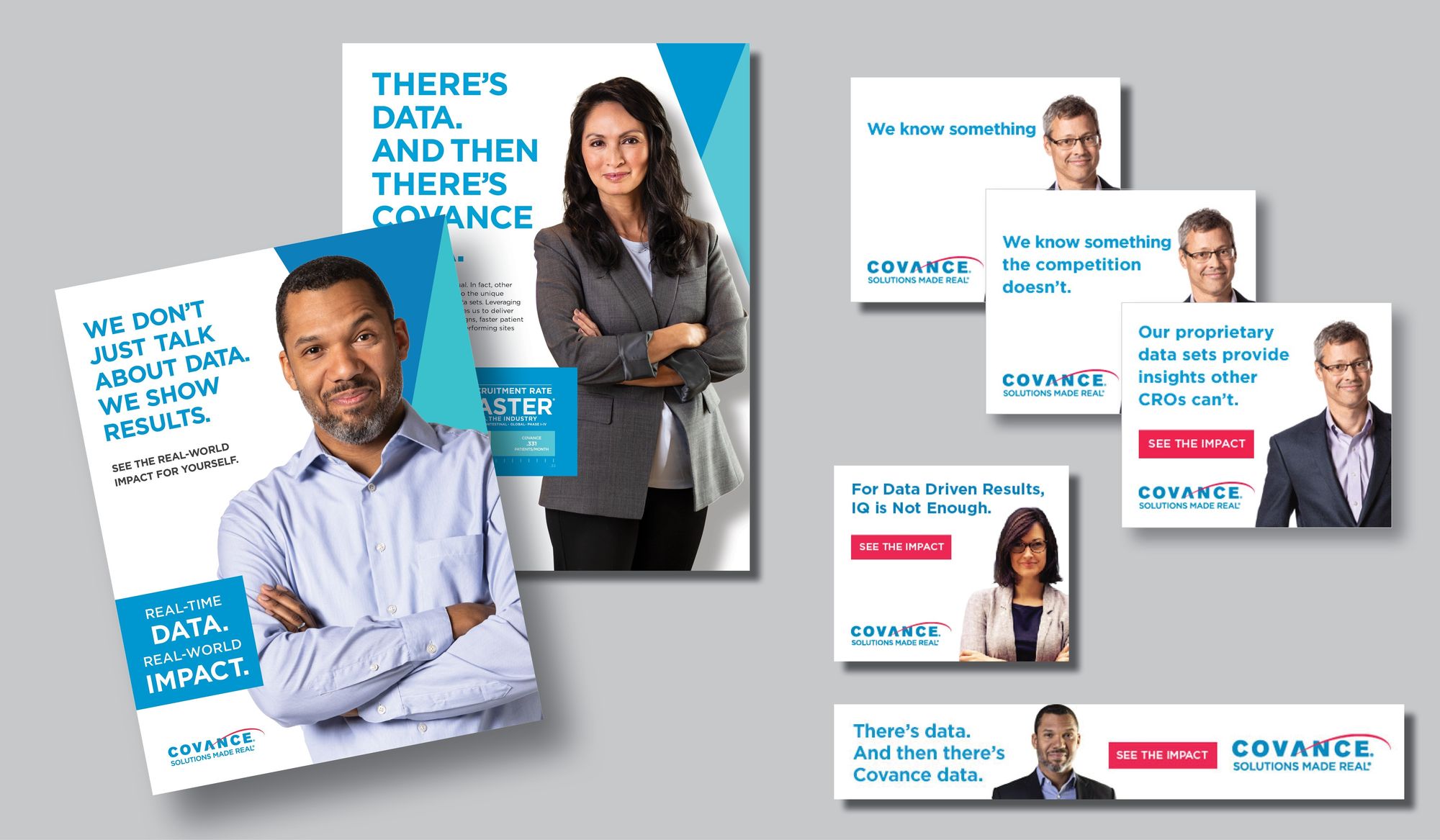 In order to best proclaim the confidence Covance has in their data—and the impact it has on drug trials—we shot custom photography with the talent giving us their most assured stares. These images were used across the campaign, from print ads to trade show activities and more. We also developed a theme line that summed up the campaign and the benefits of working with Covance: Real-Time Data. Real-World Impact.
TRADE SHOW BOOTH
We had an opportunity to leverage the "Real-time data. Real-world impact." campaign at several industry trade shows, including DIA and ASCO, which made our message that much more impactful.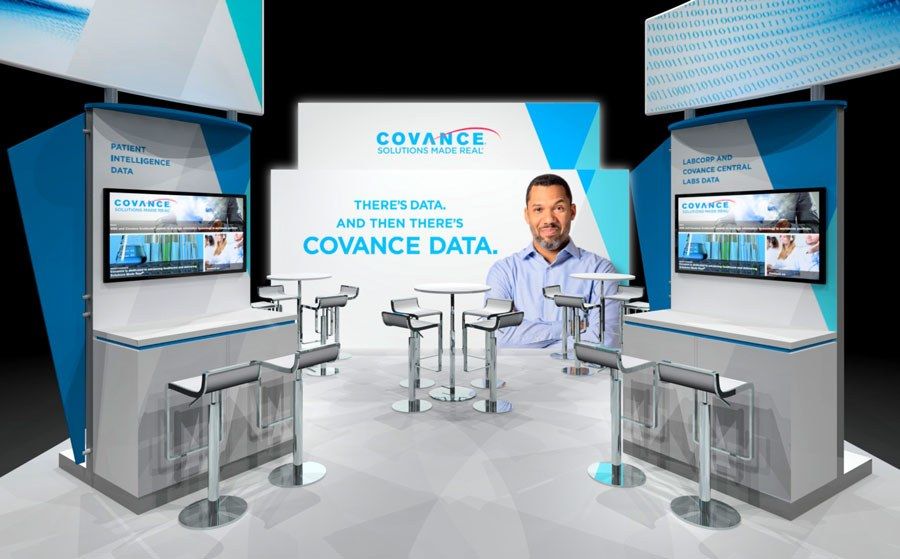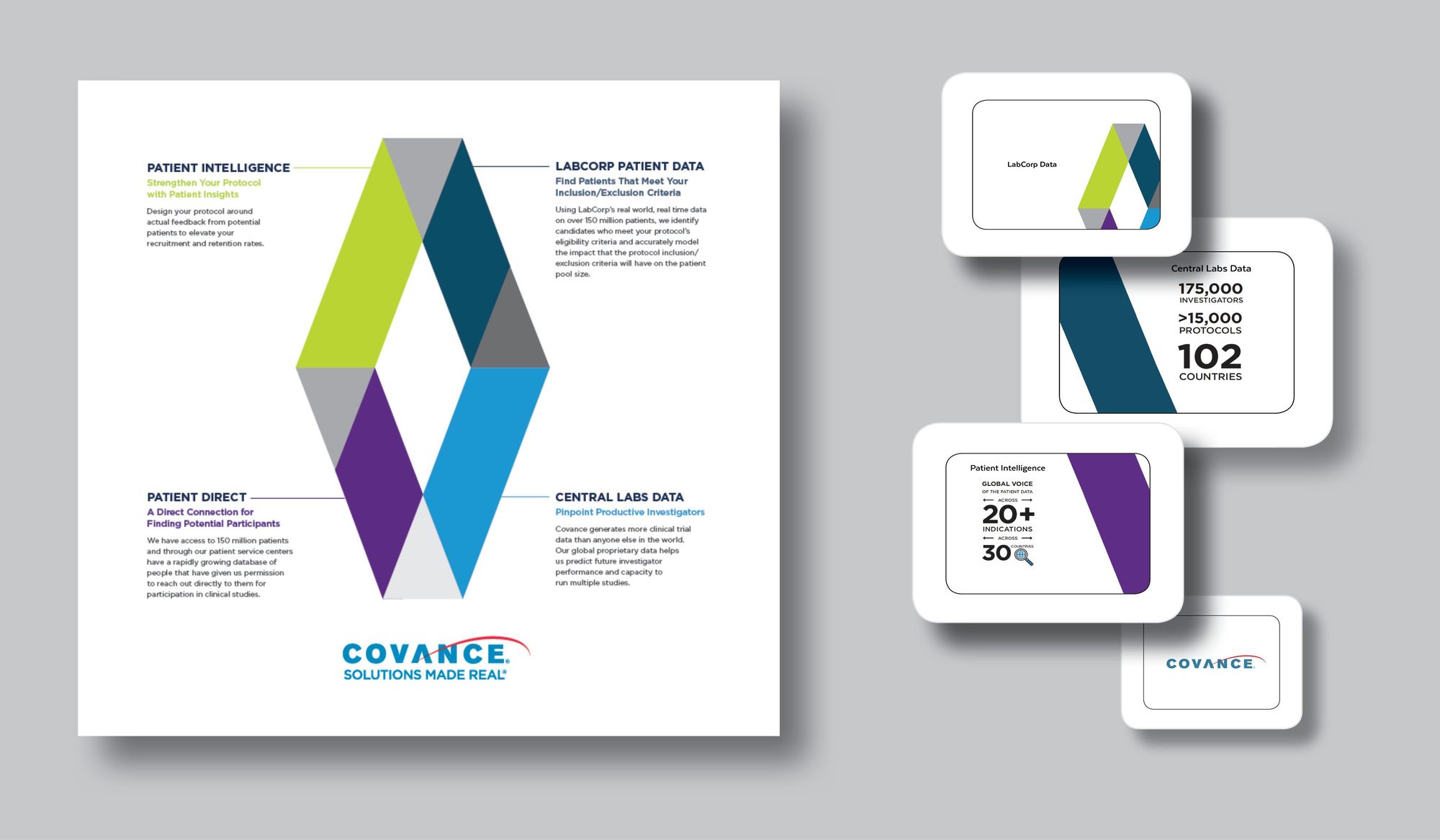 Visual Mark
To help simplify the four sets of data, we developed a way to show it visually. Using the prisms that already existed as part of the Covance brand, we gave new meaning to each element. And reinforced the idea that the whole is much greater than the sum of its parts, as it relates to Covance data.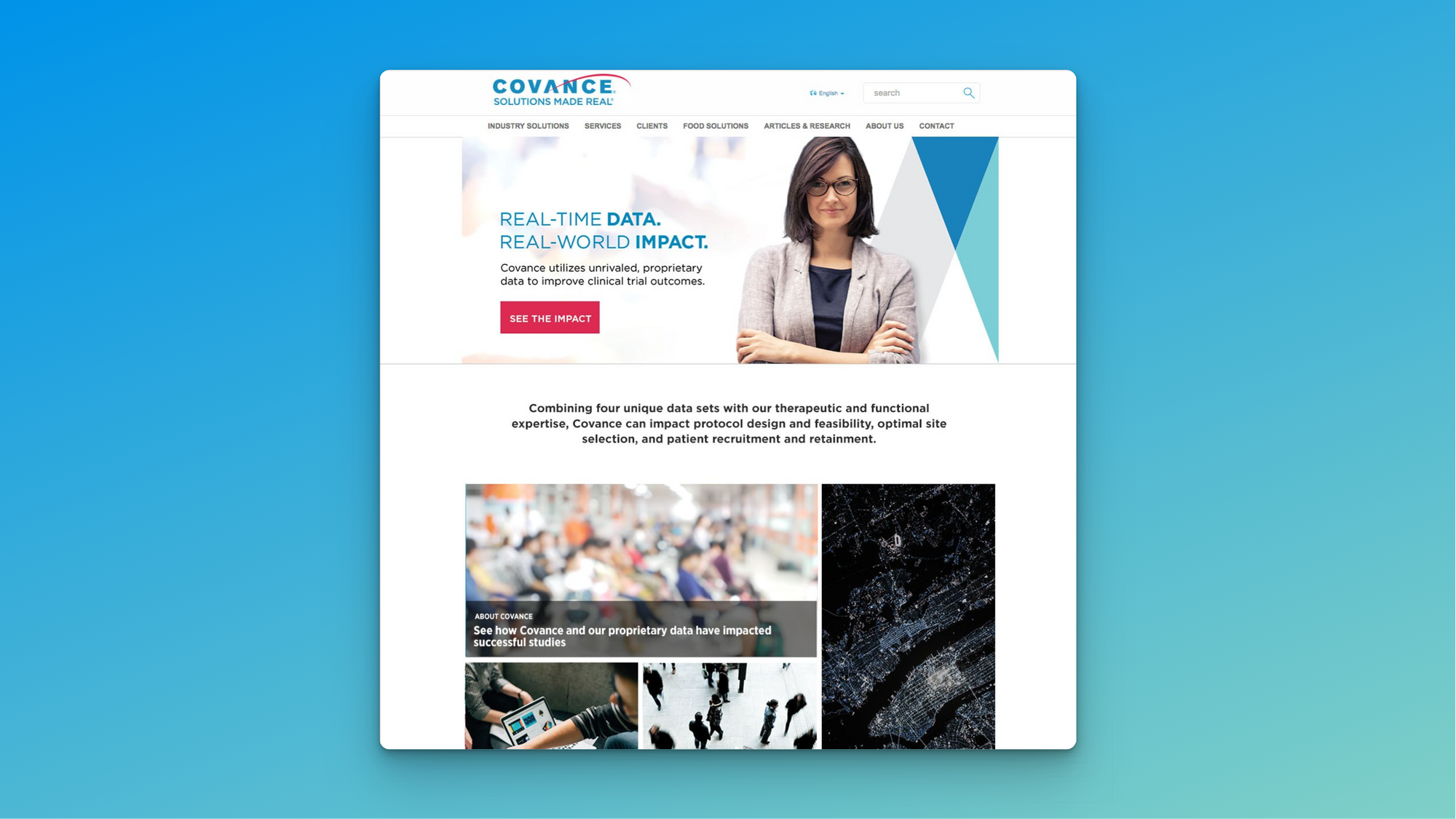 Data as a Differentiator Landing Page
All of our campaign tactics drove our audiences to an information hub dedicated to telling the Covance data story. Using Covance web standards, we developed a landing page filled with case studies and metrics that supported our claims and refuted the competition.
Videos