IndyHumane
The Indianapolis Humane Society (often referred to a IndyHumane) is the leading pet adoption agency for Central Indiana. Because of the work of IndyHumane, there is support to keep pets & people together.
With a good strategy, marketing isn't ruff.
The IndyHumane website is often the first touchpoint for potential adopters, donors, and volunteers. In 2021 we helped IndyHumane redesign its website to both modernize the design and make it easier for users to navigate. The new site brings a fun and welcoming look to the IndyHumane brand with bold colors and large buttons. With large categories like adoption, donation, clinics, and getting involved is easy for users with a wide variety of needs to find exactly what they're looking for.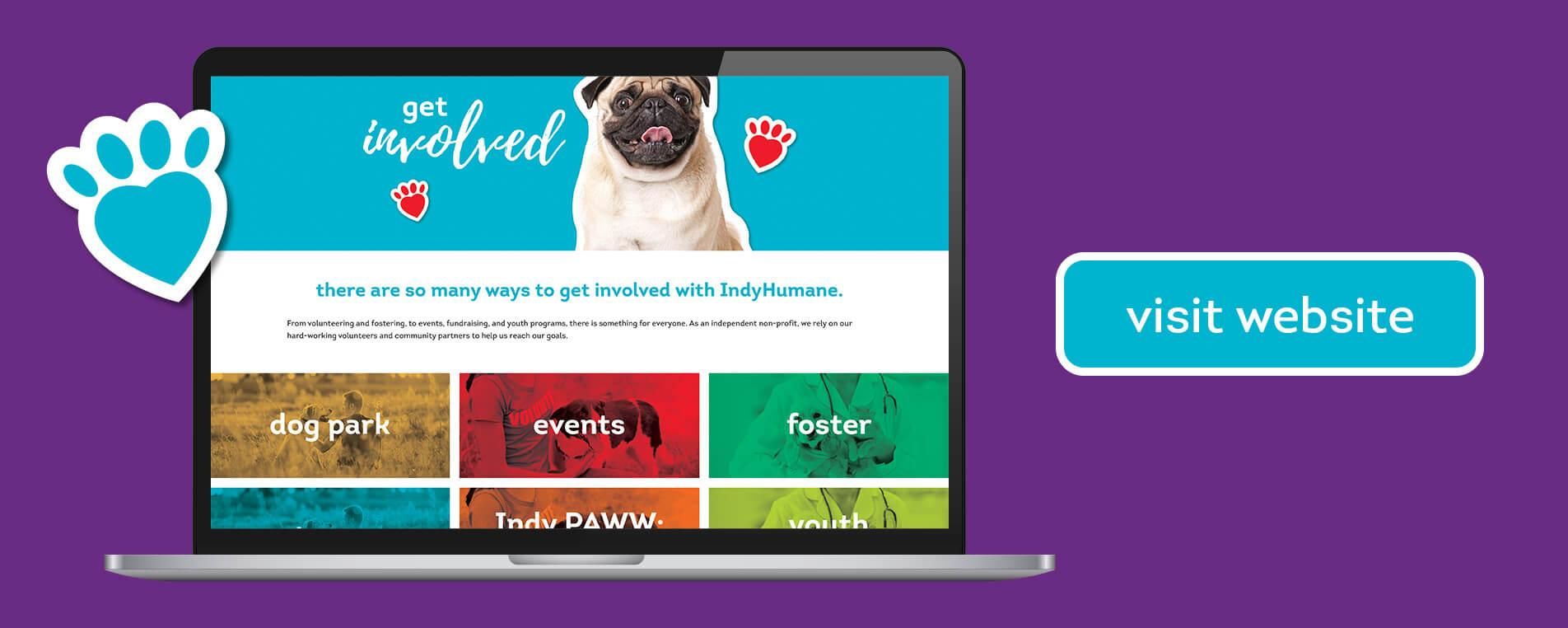 The overall brand and much of the design of IndyHumane also benefit from a long-term partnership between the shelter and our team. Not only do we assist in annual marketing materials and other collateral, but we also help with much of the design for Mutt Strut. Mutt Strut is the organization's annual fundraising event that draws thousands of people and their dogs to support IndyHumane. We have supported the organization's events through signage, t-shirt design, marketing materials, event promotion, and media coordination.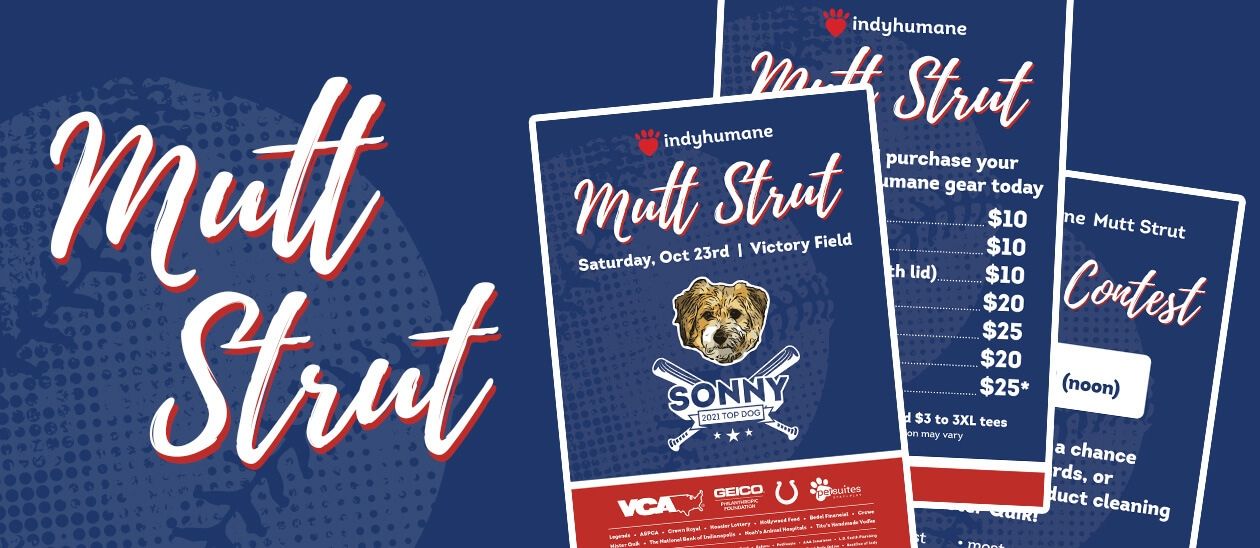 Media coordination and PR for Mutt Strut, as well as regular coverage of adoptable animals and highlighting stories of the organization, is a big part of the partnership. The goal of having IndyHumane be the shelter of choice for the Indianapolis area, both in adoptions as well as donations, is promoted through regular earned media partnerships with a variety of media outlets throughout Indianapolis.