Indianapolis Recorder
The Indianapolis Recorder is one of the nation's oldest and longest-operated Black newspapers. In addition to the newspaper, the Recorder has a charitable arm focused on training programs to introduce and engage local youth in the fields of journalism, communications, and related creative industries. We worked with the Indianapolis Recorder to develop a messaging strategy and marketing campaign to raise funds and drive engagement in its programs.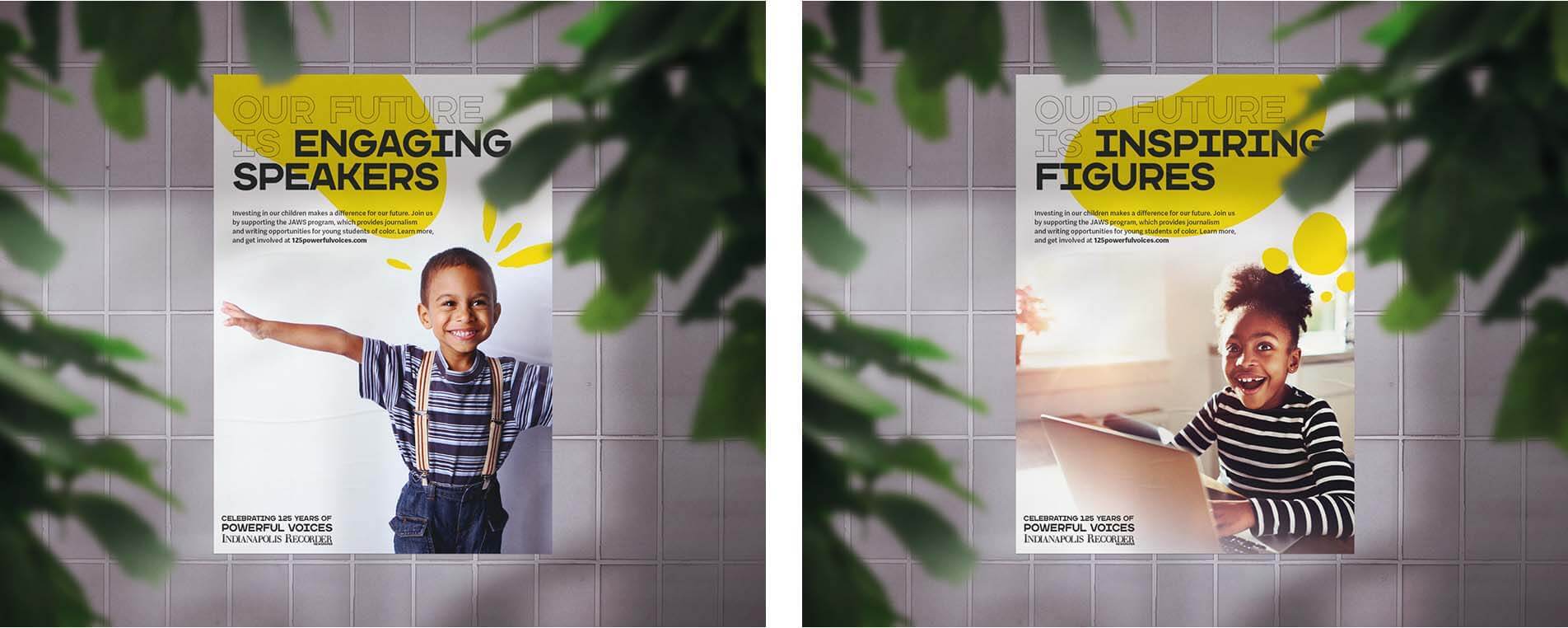 Leading by Example
Many professionals have enjoyed success because someone invested in their future, especially in minority communities. The Indianapolis Recorder's Powerful Voices campaign centered around this message of mentorship and investment in the next generation to raise funds for its youth programming.
Powerful Voices is a campaign designed to inspire talented children and teens in the black community and to invest in their opportunities in writing and broadcast journalism, in Indianapolis or wherever their career may take them.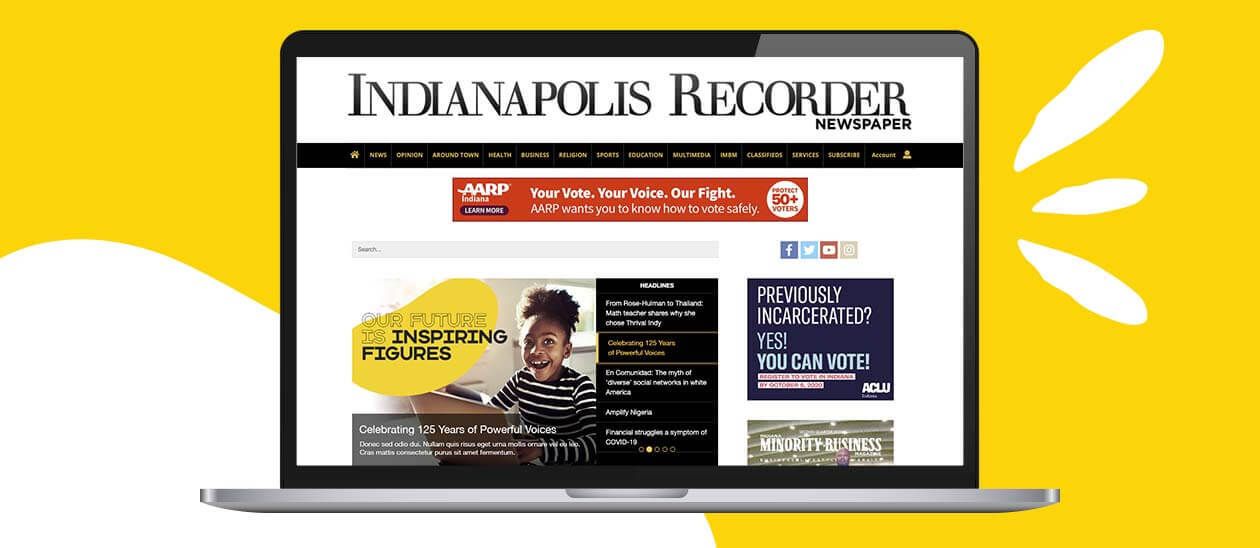 Our Future is Powerful Voices
Indianapolis Recorder engaged the Matchbook team to develop a campaign that helped them energize supporters and participants. The assets were created to be flexible to the needs of fundraising for a charitable foundation. The campaign assets emphasized grassroots methods, enabling Indianapolis Recorder to prioritize personal asks while supporting them with consistent messaging. Assets included a campaign-specific landing page, static advertising content, digital marketing assets, scripts for personal appeals, talking points to be used in PR, and fundraising efforts.
To speak to key donors and inspire thoughts of mentorship and leadership the next generation forward, the Powerful Voices campaign features young students surrounded by messages that identify them as powerful and distinctive creatives. The key marketing statements center on the necessity of each donor's investment and the importance of developing diverse talent for the health of mainstream journalism and related industries.