Connor Painting
You may have many options when you need paint, but when you need professionalism, Connor is who you trust. Facilities managers have been using them for over 25 years because they prioritize safety, lead in quality, and get the job done even in the off-season.
Commercial. Industrial. Institutional.
Connor does it all, but in commercial facilities where moments matter, Conner knows how to get the job done. This means your factory stays running, and your business stays open.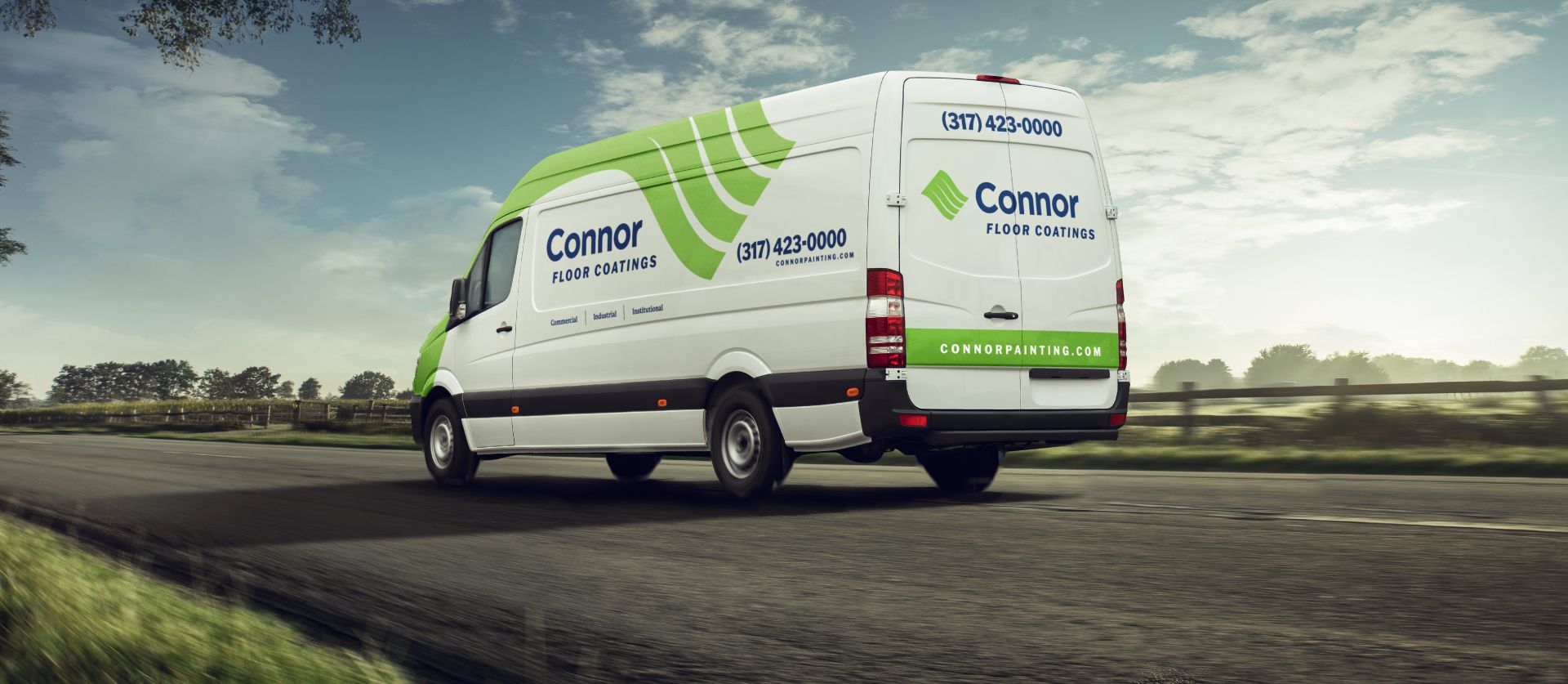 Green Means Go.
A regional billboard campaign helped build brand awareness while boosting the Connor message (and traffic to their website). Meanwhile, a digital campaign connected with professionals, targeting specific geographies and professions to create frequency and drive leads.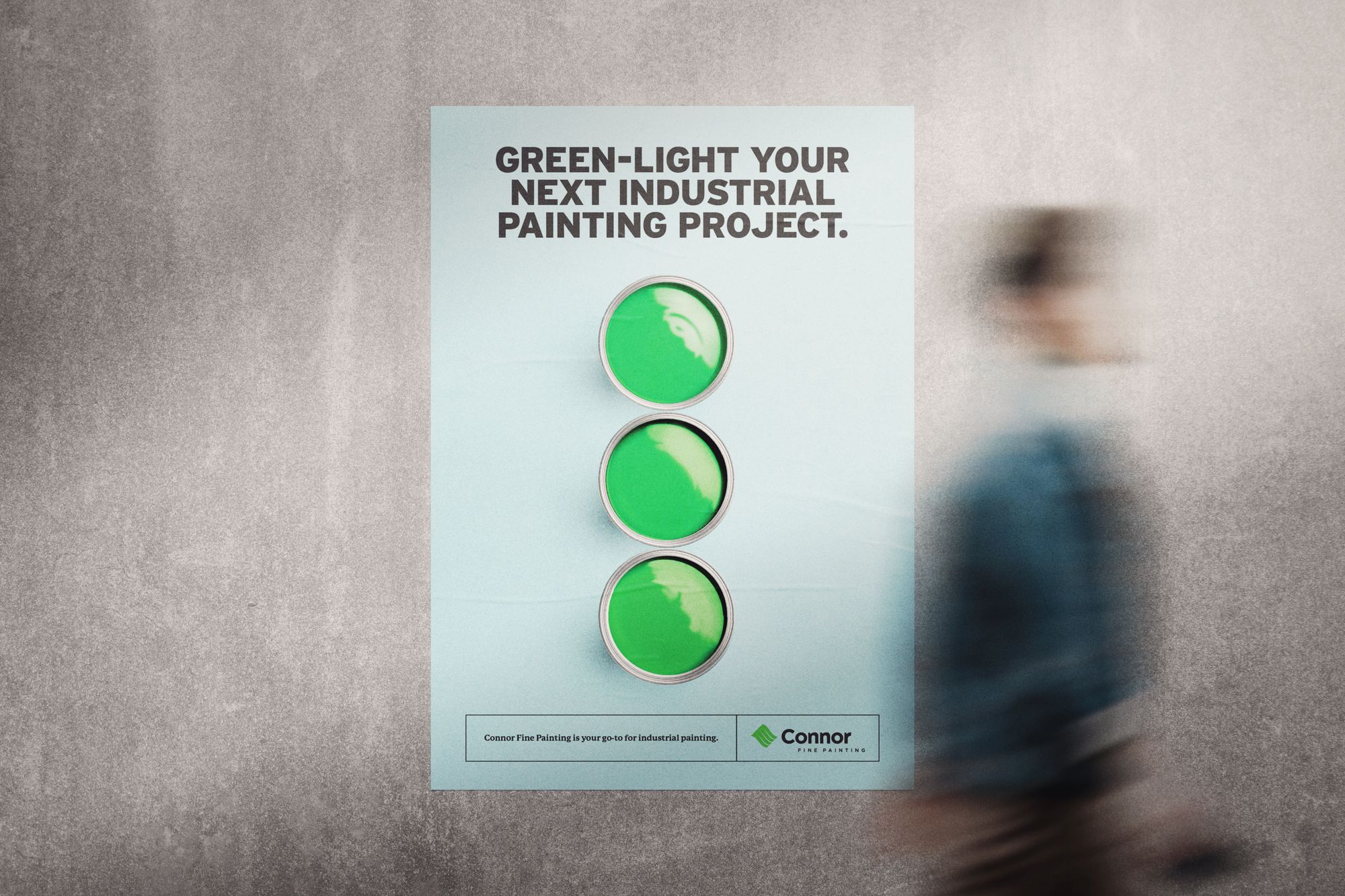 We Always Play Ball.
Many people don't know that they can get the best scheduling options when they work in the winter when facility maintenance slows down. Connor makes this a specialty. We helped create a campaign to highlight their off-season service, flexible scheduling, and reliable experience with operating safely.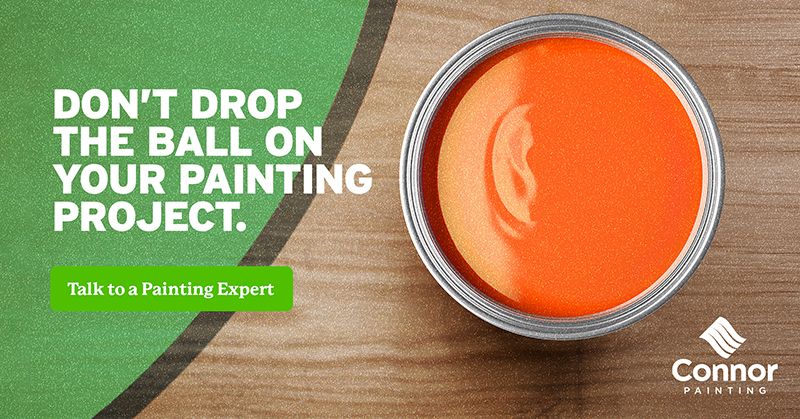 Sleep Better. Look Better.
In your job, a quality paint job is not all you need to think about. But Connor makes sure you don't have to worry.
Work With The Best.
We created a recruiting campaign using the "Paint Cans" campaign theme to bring more great people to the company with the best track record and a history of loyal clients.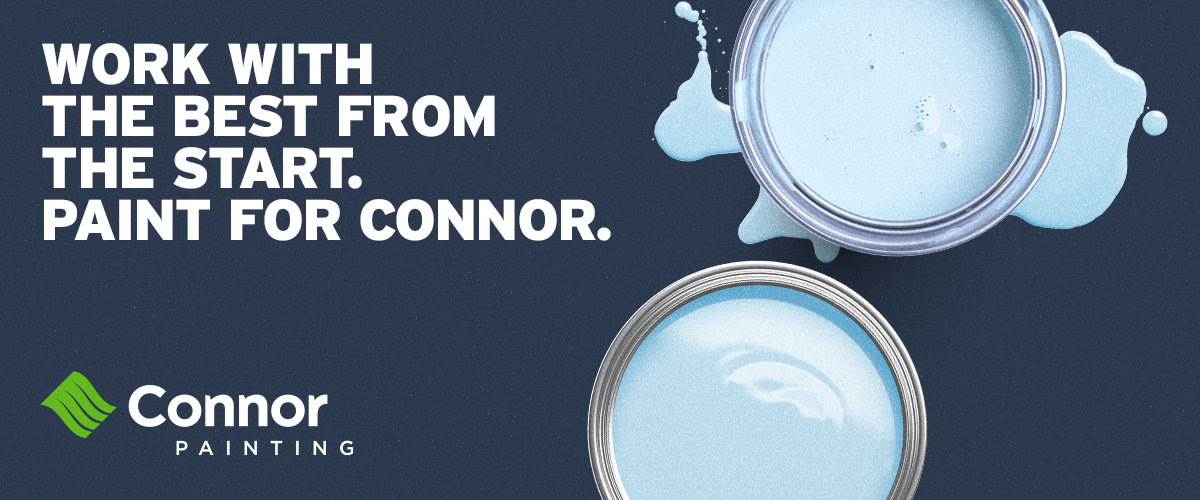 Always a Good Idea.
Keeping facilities operating at peak performance is not seasonal. Neither are Connor's services. Our campaign was designed to make this message clear and eye-catching, all at the same time. Just like a new pain job.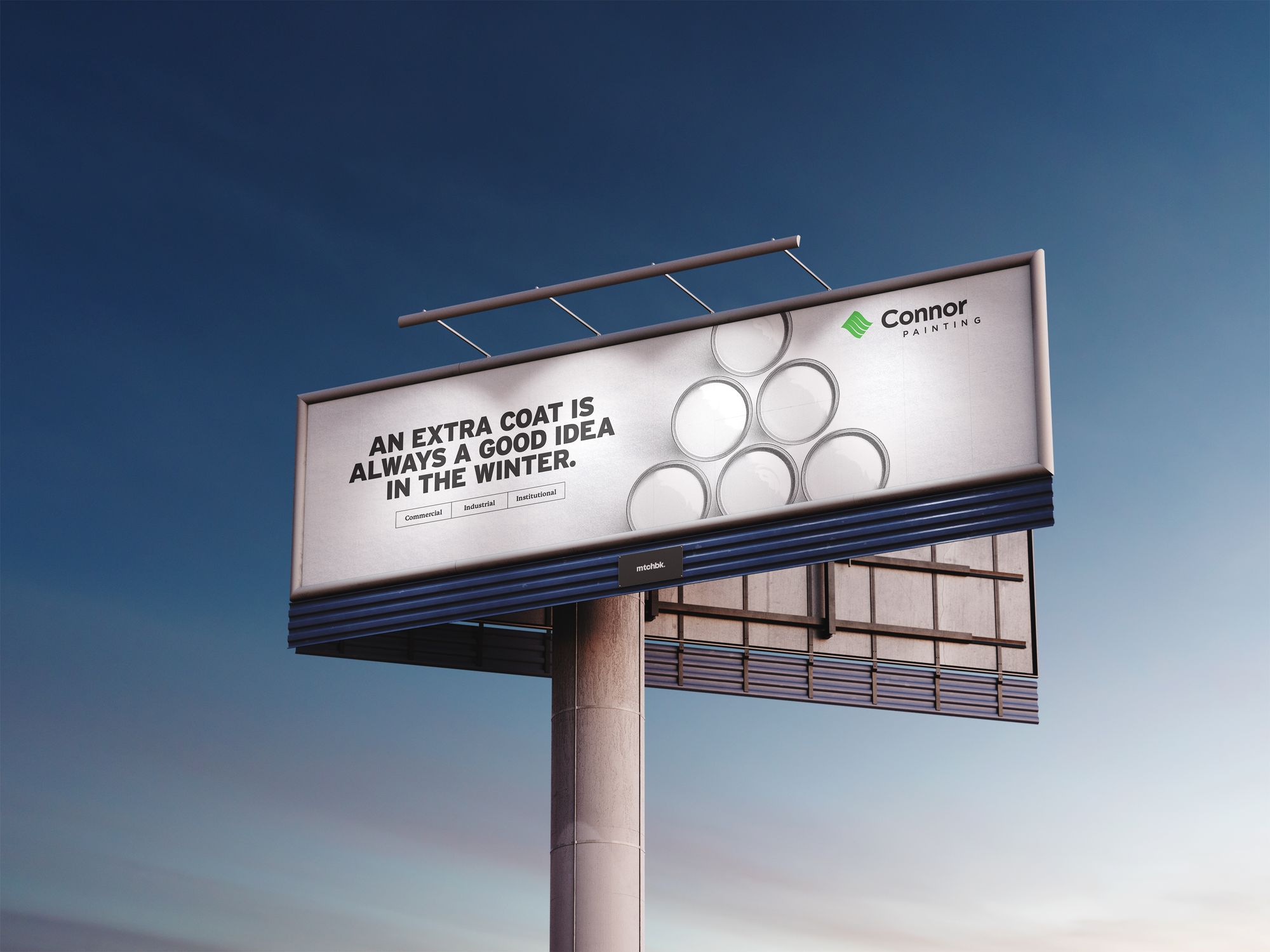 Ready For Business
To make sure your business is ready to perform at the level you expect, work with Connor to bring your buildings up to date, inside and outside. Reach out to Connor Painting and schedule a consultation with a painting expert today.
Contact Connor Today
Get Started on a Free Estimate
Let's Go