B&W Heating, Cooling, Plumbing, and Electrical
Whether it's a day, a week, or five years, B&W is here to help.
Who Can You Trust?
Most people don't have a company in mind when they start their search on the web for a home service. That can make consumers start seeing red.
B&W changes that paradigm.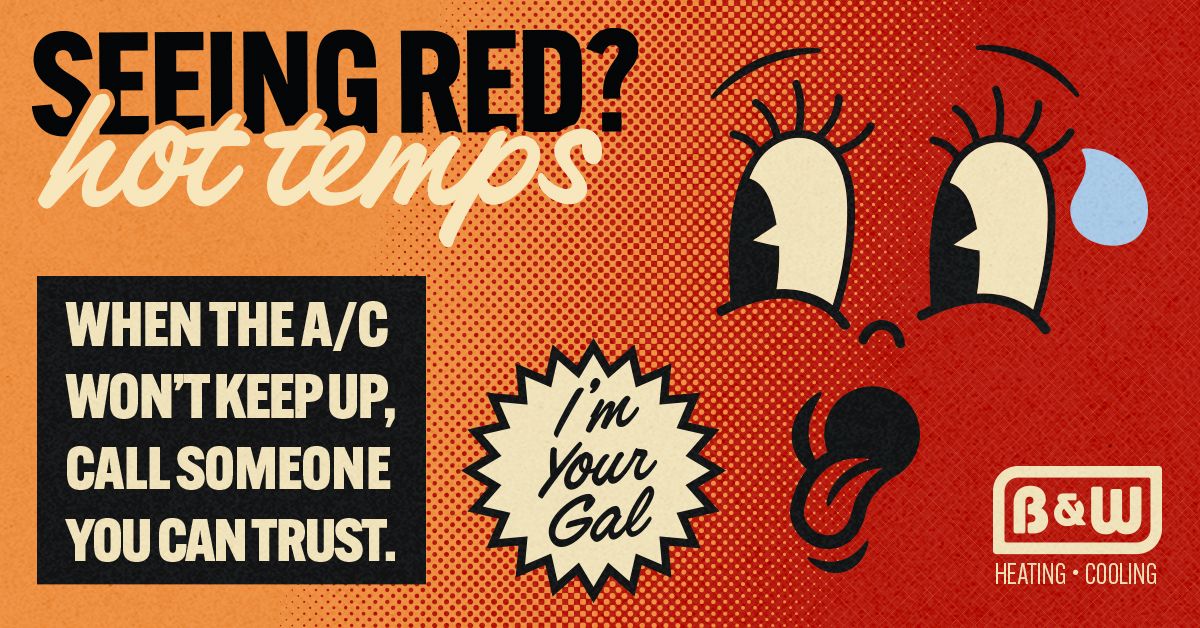 B&W is nestled in the heart of Speedway, Indiana. Speedway is a tight-knit, small town on Indy's west side. Beth told us many of her employees are long-term, meaning they live and work locally.
Many of their customers are too.
It was our first meeting when Beth told us about her customers, many of them referencing by name. They've been serving these customers as their neighborhood home service experts since 1961. When you need heating, cooling, plumbing, and electrical, you call someone you can trust.

Isn't Everyone Different?
There's not much to differentiate one home services company from the next. They all promise good service, the best rates, and being on time. Everyone talks about trust. But most people still distrust home service salespeople.
But people trust seasoned technicians, and they trust someone who has been a part of their community for years. That's Beth and her team. They've been recognized for their plumbing services for over 60 years, but what you may not know is that they've been providing HVAC services for many years too.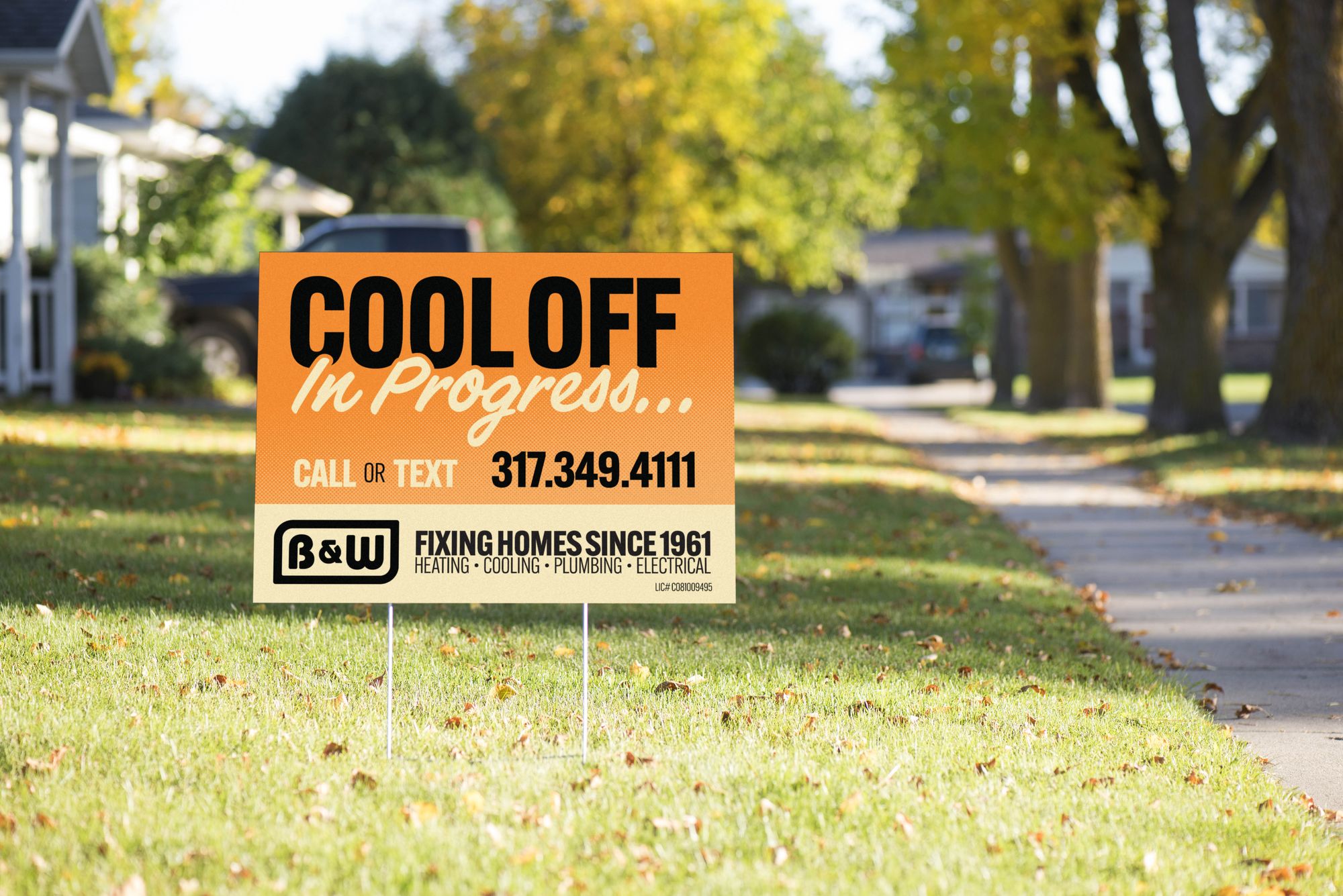 I'm Your Gal
When you have a broken air conditioner, call someone you can trust.
That's why we highlighted Beth as the face of the company. Because she deals with customers directly every day, and because she wouldn't hire someone to send to your home, which she wouldn't let in hers. And because when often times, moms are the ones likely to greet a technician coming to provide a repair service, she wants to feel safe letting the technician in her home.
For Every Season
The I'm Your Gal campaign highlights those values. With friendly characters that reflect the spirit of the woman-led business from the team, you feel comfortable letting into your home while bringing your attention to the services you may not have realized they offered.
Need Someone You Can Trust?
Call B&W Heating, Cooling, Plumbing and Electrical. They can help.
Find Out More