Penn Street Tower
TWG, a Midwest-based real estate developer, was renovating a historic building in Indianapolis for mixed-uses, including fourteen stories of urban apartment living.
PROJECT OVERVIEW
Our team was immediately drawn to the project and to the 100-year-old building that stood just a few blocks from our office. We quickly started developing brand messaging, brand imagery, and extensive collateral that made Penn Street Tower stand out by weaving the history of the building throughout the brand, including old photographs and textures from a handwritten postcard from the early 1900s.

OUR SOLUTION
While this project was multifaceted, our main deliverable was a user-friendly website, which lays out the benefits of Penn Street Tower and its downtown location and acts as a resident portal for tenants. In the end, we delivered a comprehensive brand that TWG could utilize to market the building going forward.


STATIONERY
A classic brand should feature a classic stationery set, including business cards that reflect the history and elegance of the building.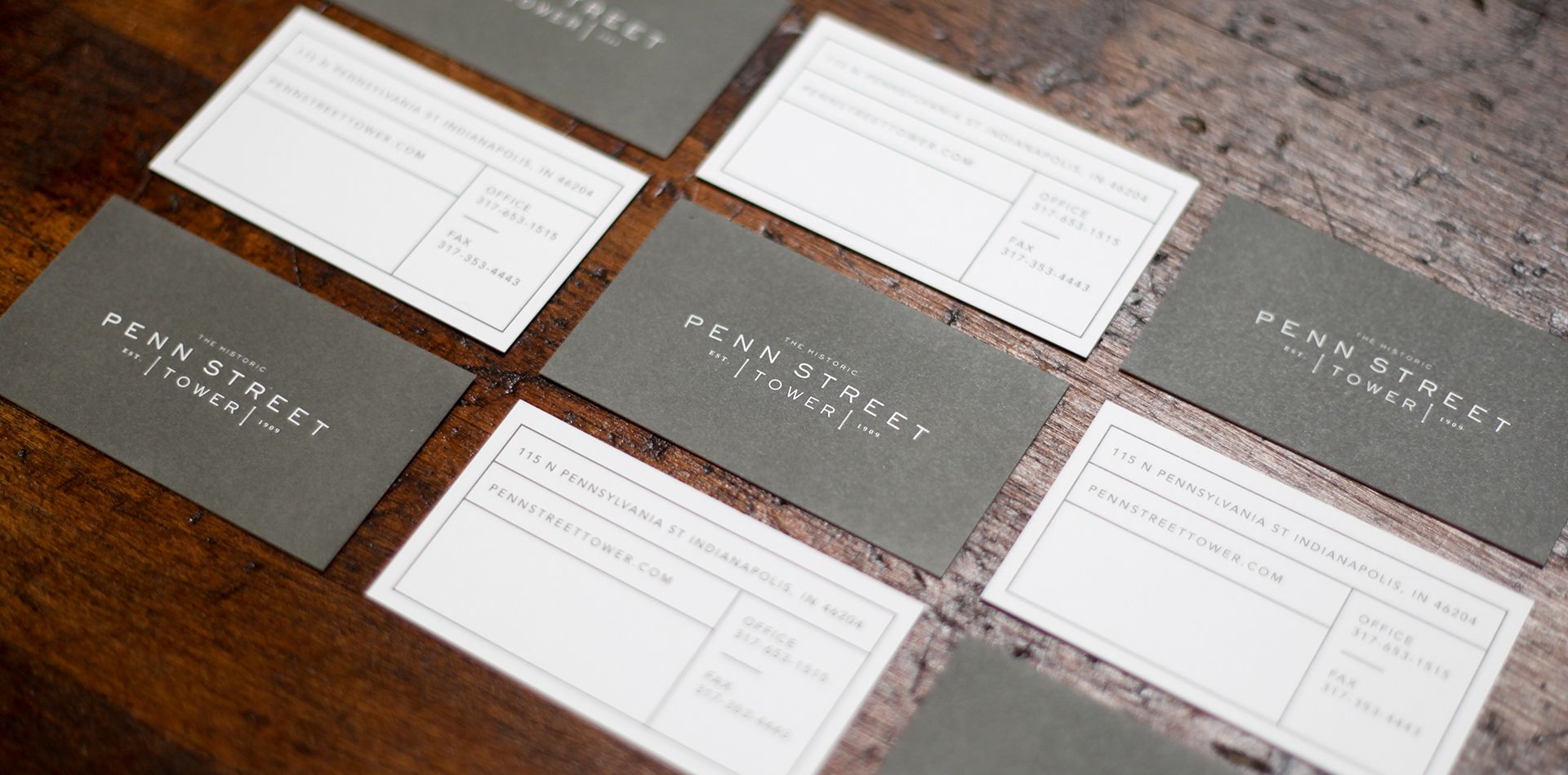 PENN STREET TOWER WEBSITE
How do you sell physical spaces online? Large, inviting photos, captivating copy, and easy-to-find information.