Ed ChoiceLess than a year after MilesHerndon relaunched a new website for the Friedman Foundation for Educational Choice, the board of directors decided it was changing its name. This meant not only a new name, but also a refined brand position, a new logo, an updated website, and much more. To that end, we created a strategic plan and integrated campaign to build excitement and unveil the new brand to the world.
PROJECT OVERVIEW
When the Friedman Foundation was established in 1996, the founders knew they wanted to change the foundation's name for future growth and opportunity. The organization was very successful in its first two decades of existence, but there was still more work to do. Friedman needed to leverage its past achievements while looking ahead to the future.

OUR SOLUTION
Updating the brand started with a new mission and refocused brand positioning. We consulted with the Foundation's internal marketing staff for the logo refresh, but handled everything else, which included brand messaging, an updated website, digital and social advertising and online videos, all capped off with a brand relaunch party.
DESIGN COLLABORATION
EdChoice's internal marketing department wanted to keep the logo design in-house, but turned to us for advice and guidance for fine tuning the design, palette and guidelines.
BRAND GUIDELINES
To help our client and their partners sing from the same songbook, we developed a comprehensive Brand Guidelines manual that gives a brief history of the organization, articulates the brand essence and voice and provides clear direction for logo and brand usage.
#THANKSMILTON
As part of the rebranding campaign, we helped create social buzz with its #ThanksMilton hashtag. It provided a fun, interactive way for Milton fans to show their support, which just happen to include Phil Donahue (who famously interviewed Dr. Friedman numerous times over the years).
PHOTO-OP
Milton Friedman stood only five feet tall, but he was an economic giant. In fact, he won the Nobel Prize in Economics in 1976. As part of the brand launch festivities, we created newsworthy posters and a photo opportunity featuring Milton's small stature, but larger-than-life persona.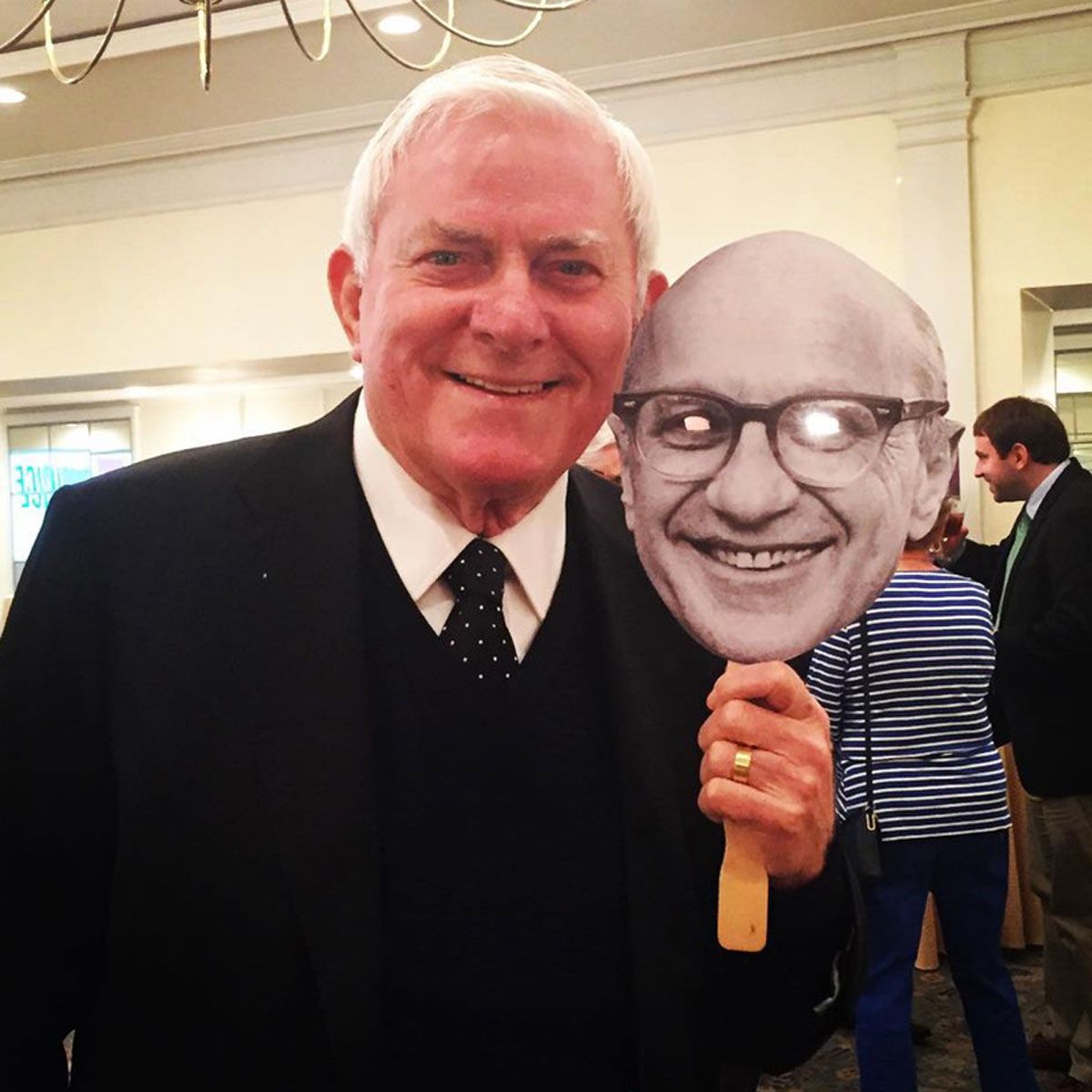 COMMEMORATIVE COIN
What better way to commemorate an event than with a commemorative coin? The keepsake featured one of Milton's famous quotes: "We've only seen the early fruits... from giving parents a choice. The best is yet to come..."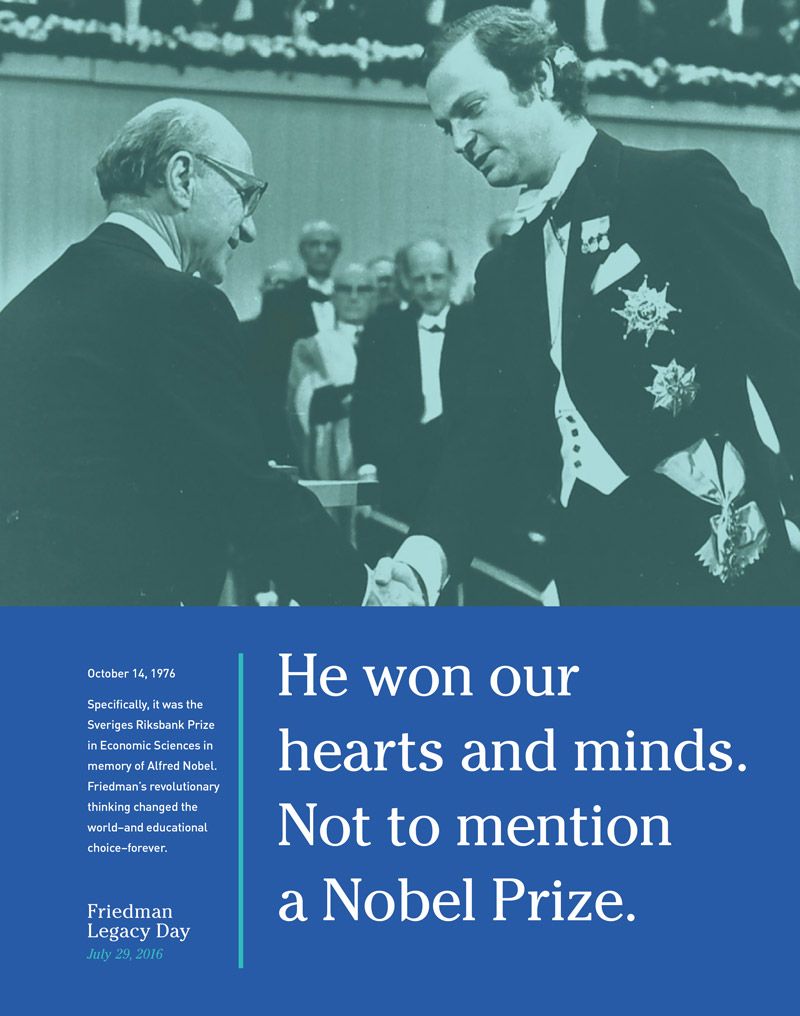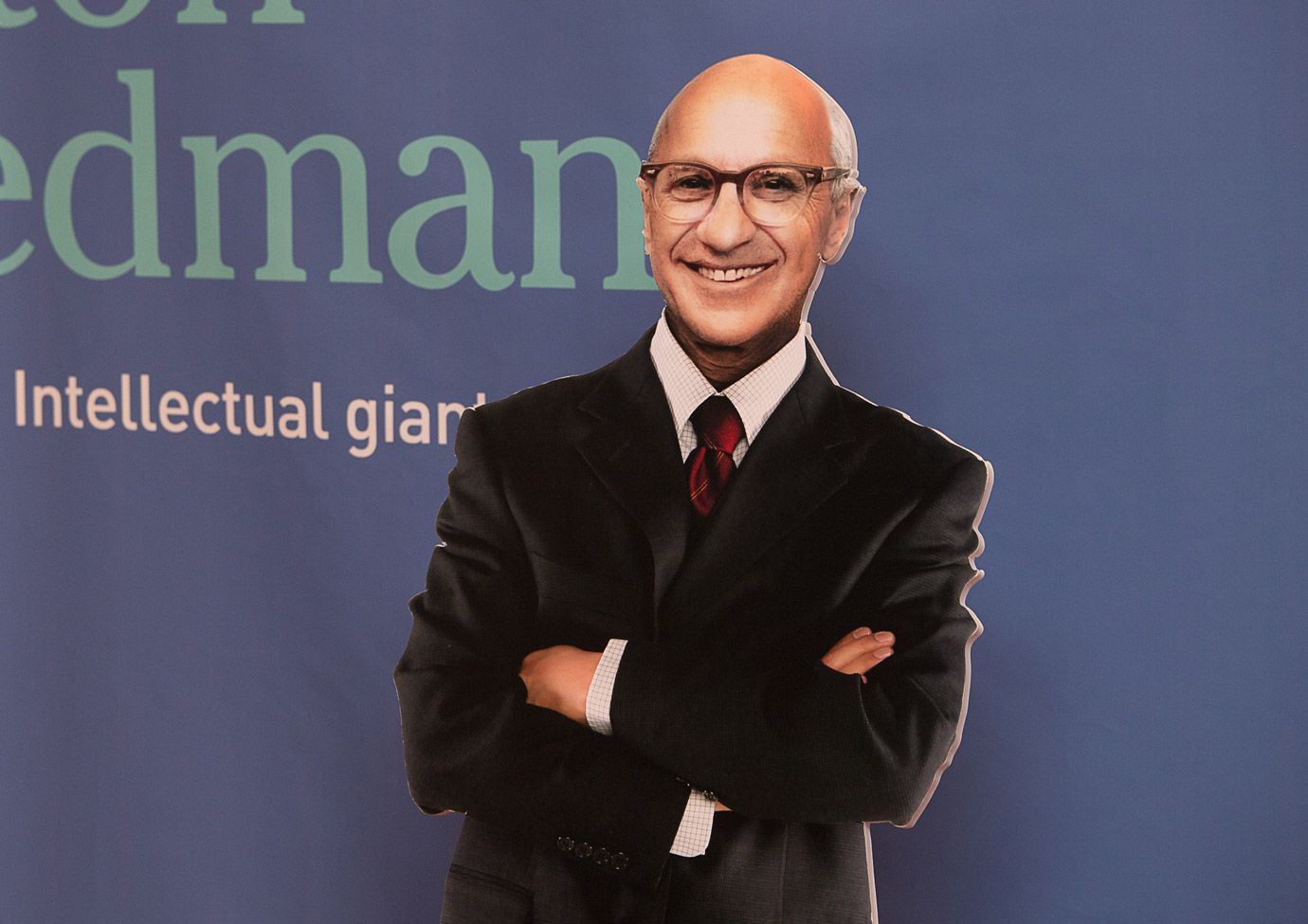 BRAND REVEAL
The new EdChoice brand is fun, friendly and forward-thinking. Large signage in the new brand colors featured key objectives of the new organization.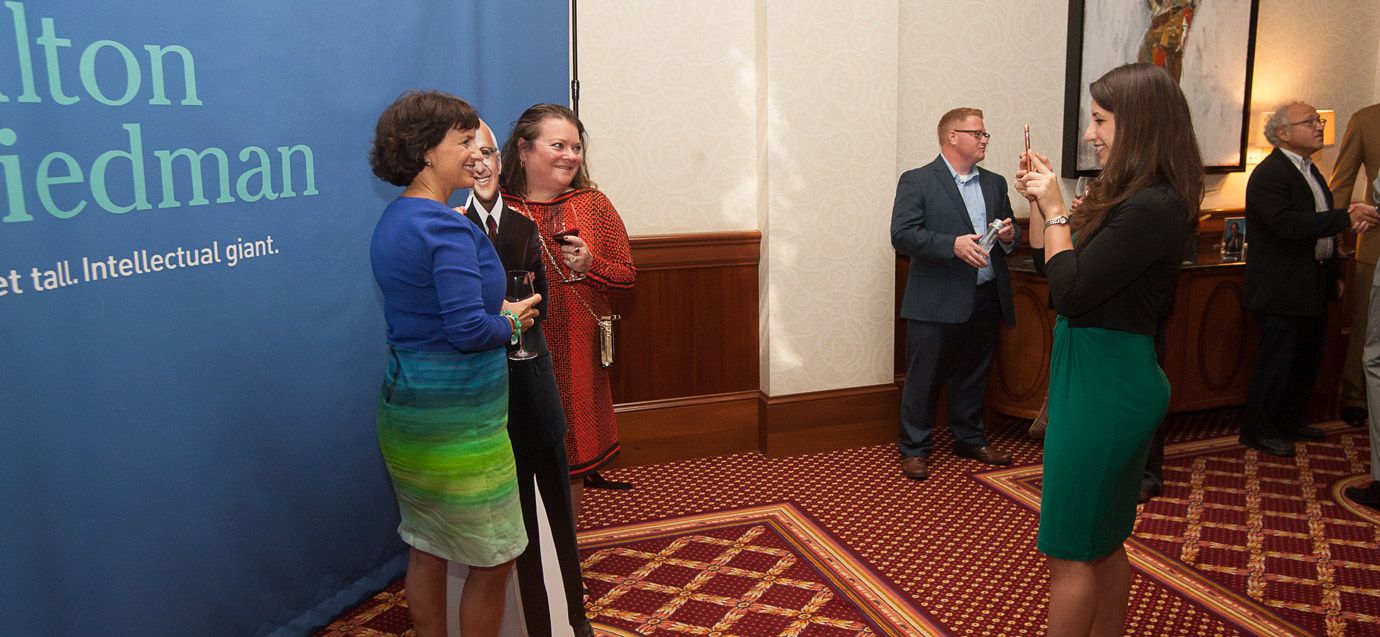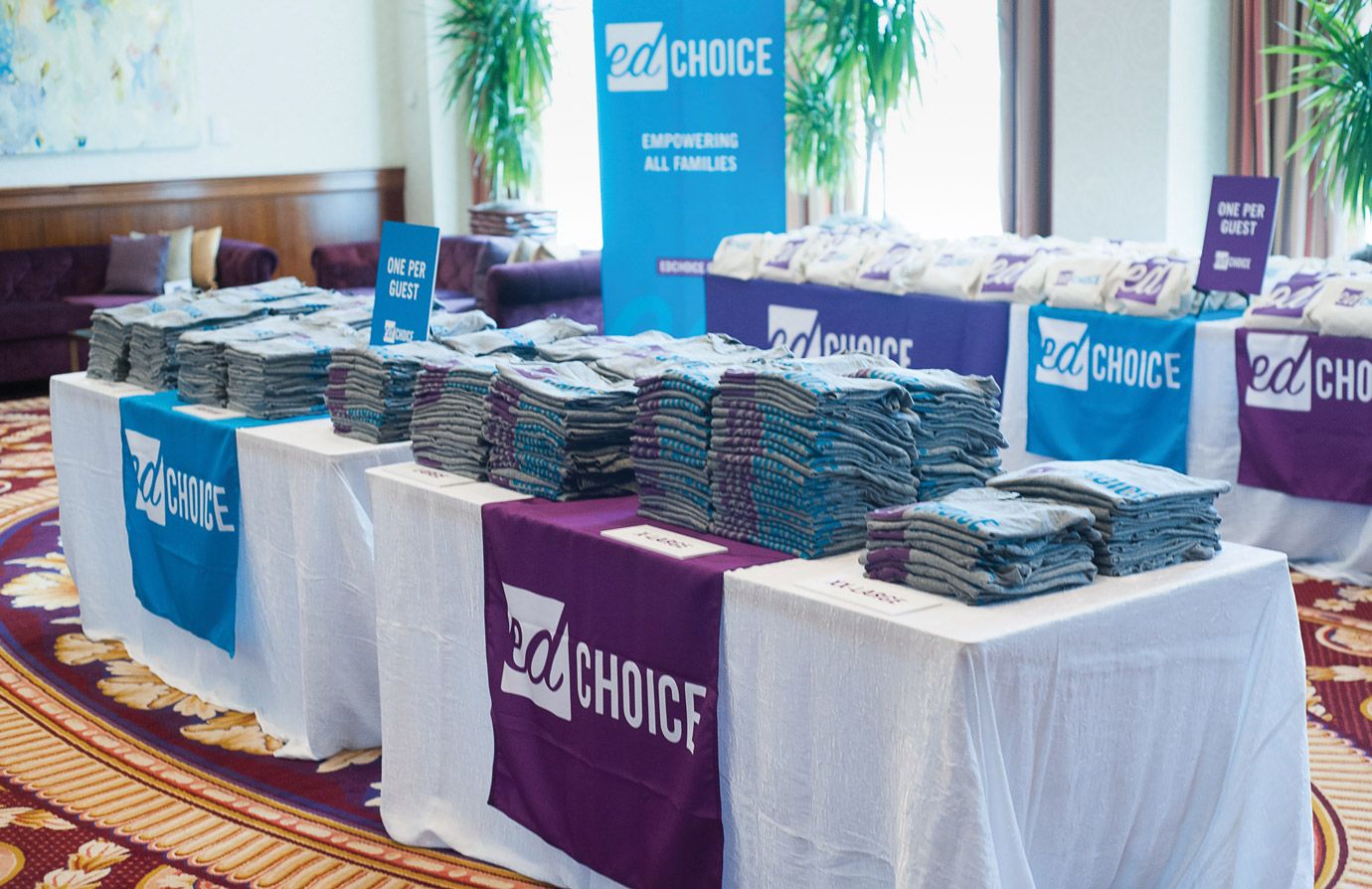 WEBSITE OVERVIEW
As President and CEO Robert Enlow announced the new name on stage, our team was poised to launch the new website right on cue. Within minutes, the new site was up, new social messages were being posted by the EdChoice marketing team, and the news started to spread far and wide.