Indiana Coalition Against Domestic Violence
The Indiana Coalition Against Domestic Violence (ICADV) wanted to create a campaign focused on reducing the stigma placed on survivors of domestic abuse.
An Oversimplification
The vast majority of campaigns about domestic violence are centered on a victim leaving the situation as the sole solution, causing survivors to feel shame if the solution is not that simple. ICADV wanted to address this by changing the narrative based on research discrediting this oversimplification of the experiences of people facing relationship abuse. Recognizing the complexity of survivor decisions is a bigger challenge than it seems.
Reducing the Stigma of Experiencing Abuse
Domestic abuse can take various forms, including physical, emotional, spiritual, and financial. Its victims are not limited to a single race, gender, or economic demographic, so creating a state-wide campaign that reaches survivors and validates their decisions while reaching bystanders and encouraging them to take action is a tall order. Furthermore, this needed to be conducted in a statewide campaign connecting with diverse communities.
While focusing placement on digital on reaching the most volume, physical ads were necessary in order to reach communities less likely to see digital ads. We chose four metro areas around the state to reach with placement inside buses as well as in doctor's offices in hopes of reaching both bystanders and victims in situations where they may not be with their abuser. Considering the all too common limits of nonprofit budgets, we added an earned media campaign to support the creative marketing efforts.
What I Heard and What I Said
In advertising, featuring people is usually more effective, but we identified that featuring faces on these ads would create a sense of othering and potentially reinforce stereotypes, in conflict with the goals of the campaign. We focused on text-based ads pulling quotes and sentiments from actual survivors of domestic abuse. Phrases they had heard from friends and family, phrases they wish people would have said to victims instead, and what they wish they could say to people.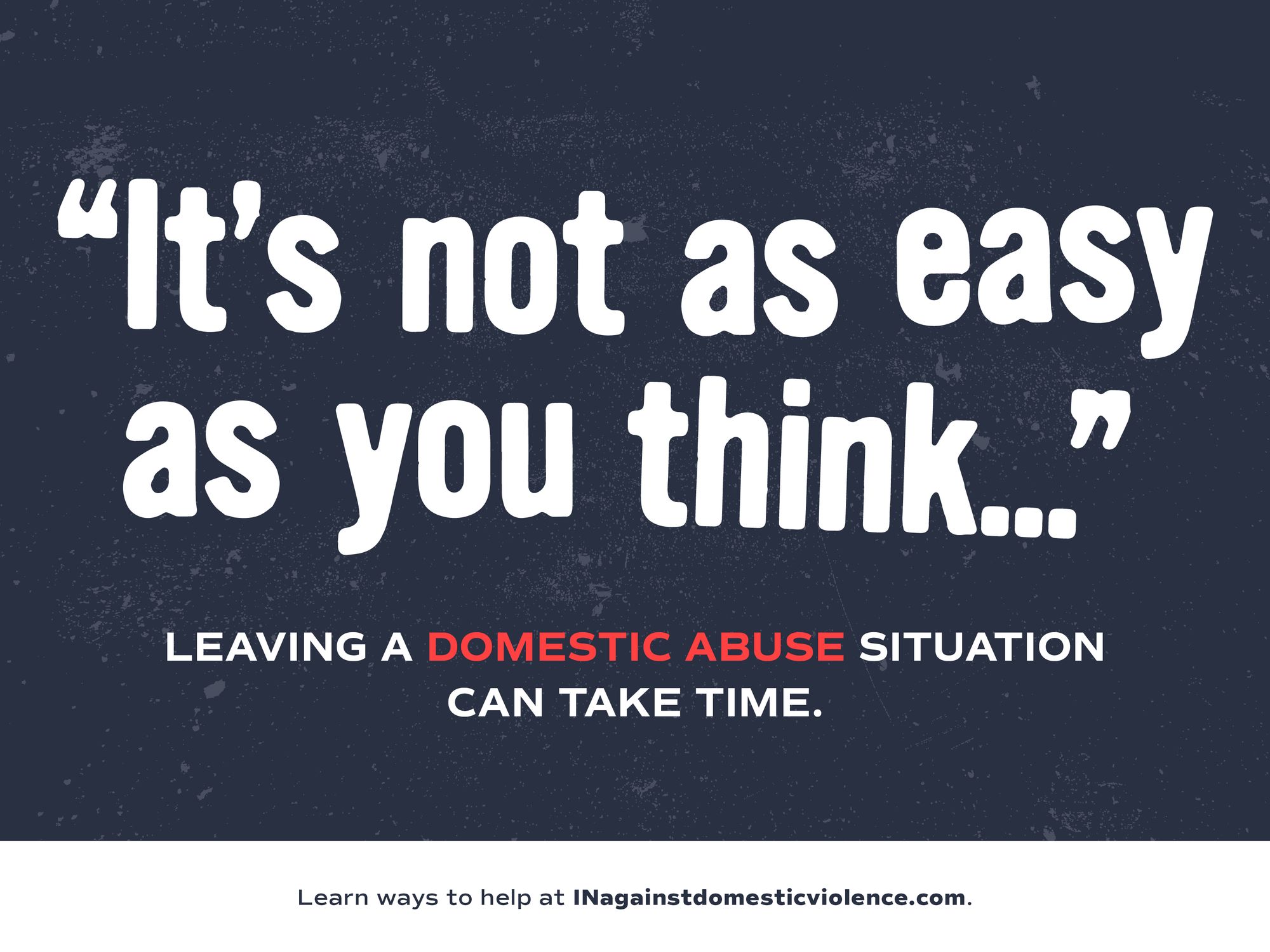 We used a trauma-informed approach and fine-tuned our messages through a survivor's support group run by ICADV. The campaign ended up with nine messages in total. Half of the images, displayed on an orange background, captured survivor sentiments and quotes, and the other half, on a blue background, captured bystander responses.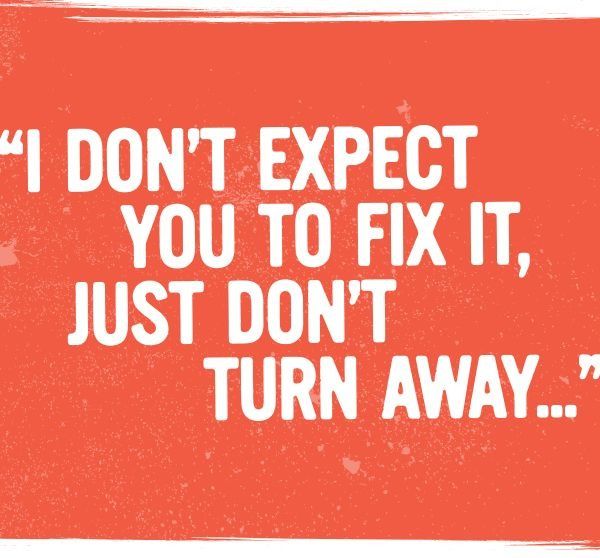 Omni-Channel on a Budget
The launch of the campaign gained the most media attention in Indianapolis with a television segment on RTV6 highlighting the campaign and its importance, as well as a domestic violence-focused episode of the Indiana-based radio show 'All IN,' which included a segment focused on the campaign.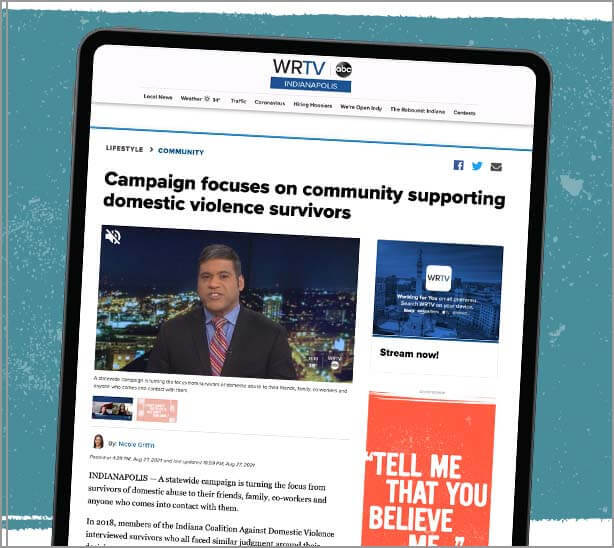 Local Hoosier domestic violence centers and organizations across the state were provided media kits in order to help spread the awareness campaign further through more grassroots efforts. Digital marketing included placement in English and Spanish. Within the first month, the platforms reported that over five million users were exposed to the campaign visuals driving thousands to the campaign website designed specifically for tracking.
The most satisfying result was the feedback we received in focus groups from survivors of domestic violence who stated that they finally felt understood.