As we close out another amazing year here at Matchbook, we wanted to have a fireside chat about cupcakes and dogs.
Yes, you read that right.
First, grab a warm beverage, a blanket, maybe a sweater, and curl up to hear what has become a part of Matchbook lore. A tall tale - or tail in this particular instance.
Allow us to set the scene:
Several Decembers ago, the Matchbook team indulged in a celebratory holiday lunch at Fogo de Chao, the destination for anyone looking for multiple hours of meat sweats. After much feasting, we wanted to do nothing more than relax with our colleagues back at the office for the rest of the afternoon – no napping planned, but who knows?
Someone on the team brought 24 massive chocolate ganache cupcakes for dessert to the office as part of the post-lunch revelry. We're talking about the kind of cupcake that is bigger than an average-sized human hand.
But tragedy struck when the team returned to the office - 23 of the gargantuan cupcakes had disappeared, with one untouched!
We sprung into action to solve the mystery. "How do 23 cupcakes just evaporate," we questioned each other.
As it turns out, this caper was easier to solve than a 70s-era "Scooby Doo" cartoon. It was not the old man who owned the amusement park, nor was it a burglar or a rival agency looking to steal our secrets…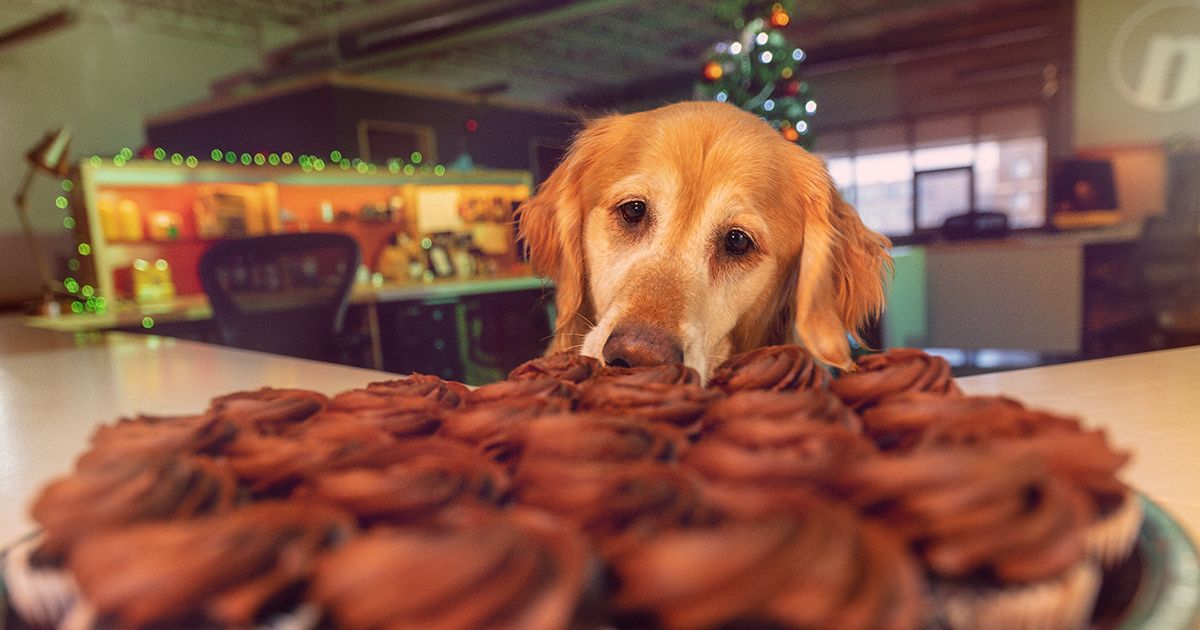 Note: this is a reenactment of previous events. No cupcakes were harmed in the making of this post.
It was just Benson, our adorable (although questionable in the moment) and somewhat sneaky office dog/intern, taking advantage of his role as "Holiday Dog in Charge" while his humans were away. Benson was, in fact, caught frosting-pawed with the lone surviving cupcake out of 24.*

*note: Benson is fine, but got a trip to the emergency vet that afternoon and a scolding from Donna
The tale (tail) we told you above is not only true. It paints a picture in your mind. You can imagine enjoying a Brazilian steakhouse known for its rather hefty portions, still wanting dessert even after the fact, and cupcakes so delicious that a golden retriever hoovered up almost all of them in our absence.
Painting the picture. This is how brands can really connect to audiences with authenticity. In other words, be real and descriptive about your customer experience and what you bring to them.
Take our work with West Fork Whiskey as an example. They made some of the most affordable high-quality whiskey in the Midwest and wanted to update their bottle labels.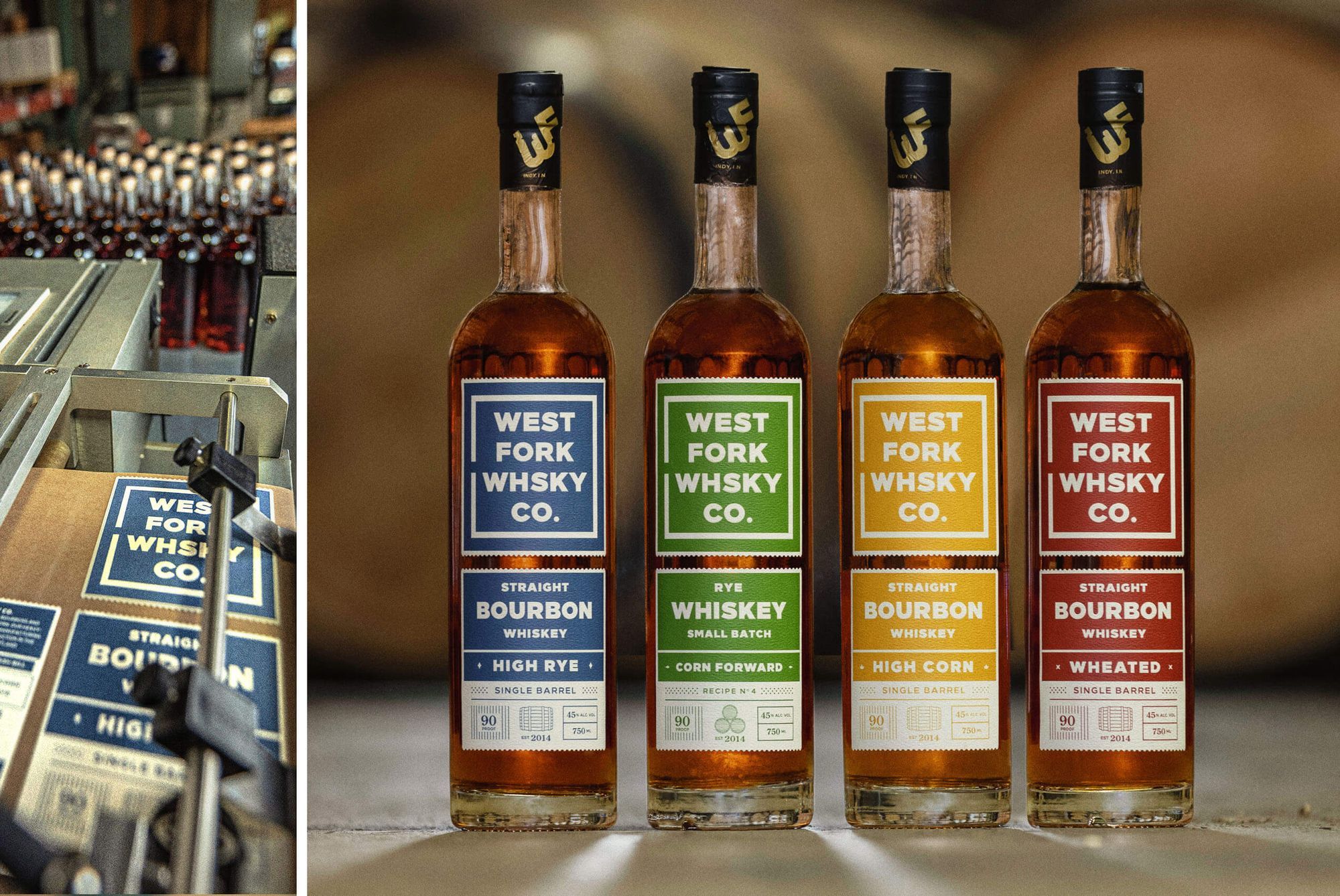 With the sleek West Fork logo as a focal point for the labels, we recommended an update to the description of the selections (based on the mash bill) to give you, the customer, an expectation of the flavor that could be easily understood by everyone from whiskey novices to sommeliers.
"Corn forward" gives someone the sense of a sweeter taste because corn is a sweeter vegetable, while "high rye bourbon" might make you think of the spice or the bread of the same name, with an earthier taste.
At the same time, the bottles catch your eye on a store shelf because they don't look like any other whiskeys – but you can picture the experience. You automatically have a picture in your mind of enjoying a glass of whiskey with an expectation of how it will taste. Sometimes the simple story is the best one to introduce your brand.
Sort of like the delectable chocolate cupcakes Benson disposed of on that fateful winter day several years back. In both cases, you have an image painted in your mind connecting a sense (taste) to a brand.
Cheers to whatever story you are hoping to tell in 2023 - let us know if you need some help spinning it up. Just remember to keep it real.
Happy holidays from all of us at Matchbook!