Professional services firms and other businesses choose to rebrand for a variety of reasons. Sometimes it's a merger or acquisition of another company. Sometimes it's a shift in their approach or business model. Sometimes companies rebrand to shed excess baggage or negative PR. And sometimes, it's just time to dust off a dated look and refresh their position in the market.
Recently we published a blog discussing brand awareness problems and how they're the most common reason for rebranding. Rebranding efforts most commonly fall under one of three approaches. We could explore other approaches, but in the end, those could probably be classified as a variation of one of the following:
#1: Window dressing
It's not uncommon for organizations that are dealing with internal problems to think that "updating their look" may help improve public perception and in the end, their bottom line. However, if this "window dressing" isn't accompanied by real change within the organization, the rebranding effort, at best, will flop and, at worst, completely backfire.
Real World Example
Remember the Yugo? Considered one of the worst cars in history, the Yugo brand name became a common punchline on late night television in the late 80s. Clearly, the "window dressing" visual update didn't provide the long-term boost the company was looking for.
#2: A fresh face in a great place
Putting a "fresh face" on your company may sound like a similar approach to the "window dressing" example. The crucial difference here is that the company is already known and well-respected by its current clients. Chances are that the company's visual identity has become dated, and the appearance of its brand may be the detractor as new prospects compare them to the competition.
Real World Example
Consider the UPS brand update of 2003. Their primary service had not changed in practice. They remained an international player in the shipping business. They were known for their approachable and courteous delivery drivers, (and their male drivers were known for their shorts.) Unfortunately, their previous logo (designed in 1961 by design legend Paul Rand) was becoming, practically speaking, a bit dated.
What followed was a logo and overall brand update. The new identity was simple and looked "fast" (more befitting of their racing partnerships). In addition, their new slogan, "What can brown do for you" quickly became part of the public lexicon.
#3: Total brand overhaul, inside and out.
Companies that overhaul their brand must be committed to change, both inside the organization and in how they're perceived from the outside. When an overhaul is done well, every possible brand touchpoint is examined thoroughly, asking, "How could we make this touchpoint better?"
Rebranding at this level can be a long, expensive, and challenging undertaking, but when done well, is well worth the investment. This type of holistic approach is the one we at Matchbook can always stand firmly in favor of.
Real World Example
Regardless of whether or not it was true, the Wendy's "fingertip in the chili" story sent shivers down the backs of patrons nationwide. Wendy's isn't the only fast-food giant to suffer from these types of food-quality scares. Often the fastest type of response to these issues is a campaign restating the company's commitment to fresh ingredients.
Which approach will you take?
If you're considering a rebrand, it's essential that you focus on each and every touch point of the brand, not the least of which is how the brand performs and delivers on its product, service, or promises. The goal is not only to develop the workings of a great brand but also to create a clear picture of how to live out that brand on a daily basis. With the guidance of a positioning document and a brand strategy, a rebrand will lead to authentic improvements for a company, both internally and externally.
---
Want to go deeper? Download this free resource today to maximize your brand impact.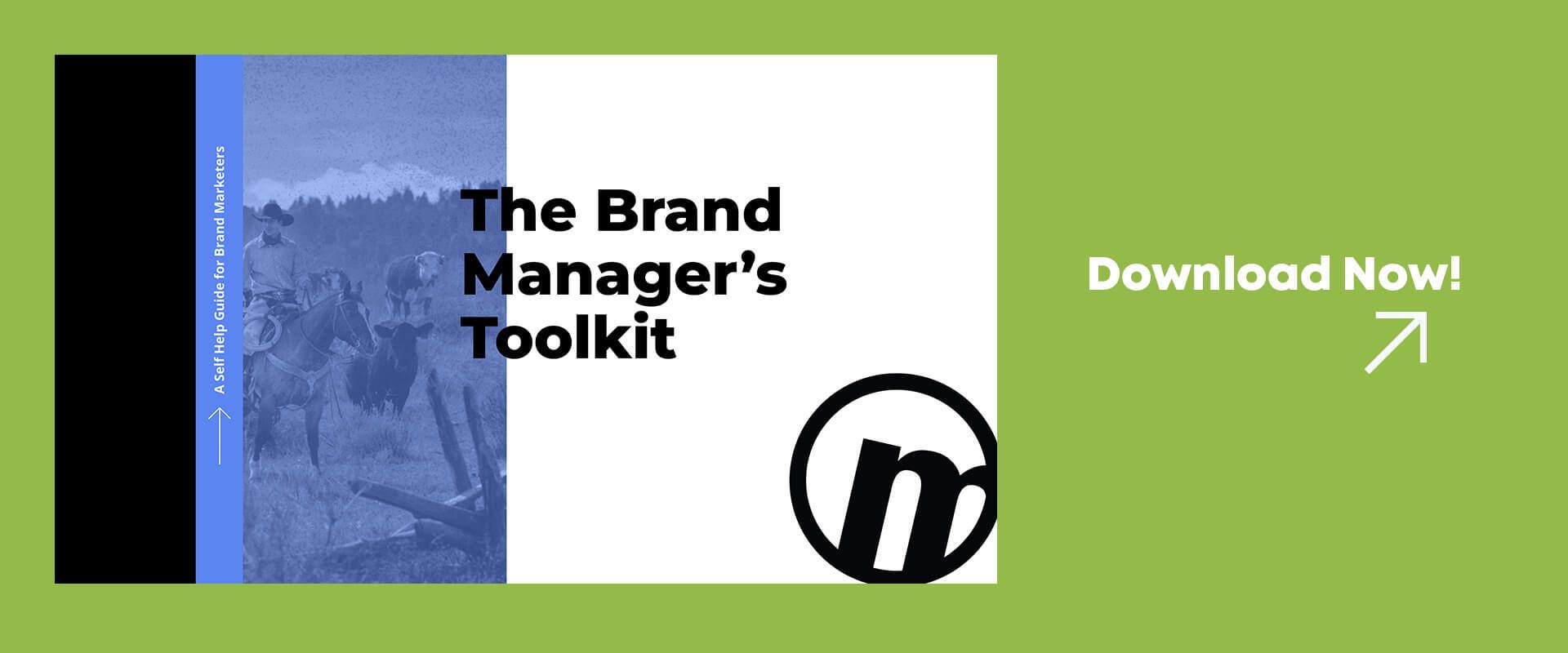 The Brand Manager's Toolkit
What every marketer needs in their toolbelt.
Get The Toolkit